Do you like France? Improve your French by living with a French host family thanks to our homestay immersion programs in France!
Experience this unique and unforgettable opportunity with Nacel. Travel to France and improve your French speaking skills. You can live anywhere in the country or in Paris for sightseeing. French Immersion Programs allow you to experience the life of a French teenager for a couple of weeks or more during the summer!
If you come before summer vacations, attend school with your host siblings through the Homestay and High School program. If you want to make the most of your stay, your host family will be happy to help you with a French speaking course at home.
Interested in studying French and visiting Paris? Opt for the Homestay program with Discovery Paris.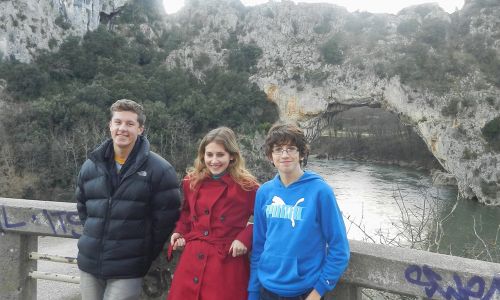 Live in a French family and benefit from 15 hours of private homeschooling in French, during the first two weeks of your…
From 13 to 18 years old
Language : French
Length : 2 to 8 weeks
Price from :

1590 EUR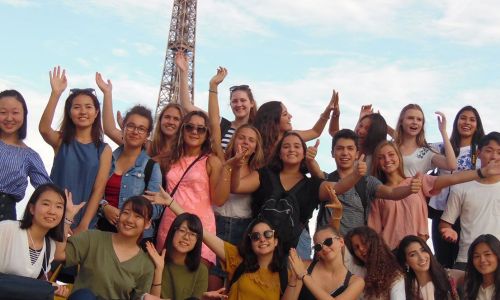 Live with a welcoming French host family, and go to a local French High school through our homestay and High School integration…
From 14 to 18 years old
Language : French
Length : 2 to 10 weeks
Price from :

1440 EUR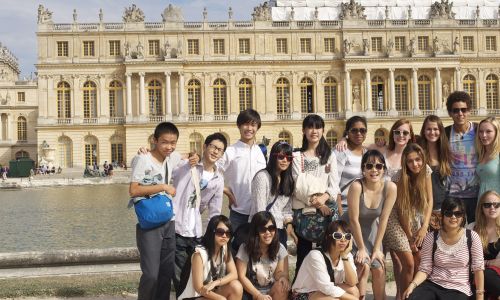 Your summer homestay immersion in Paris: this program combines a summer homestay with a French family in France with a three-day…
From 13 to 18 years old
Language : French
Length : From 2 to 8 weeks
Price from :

1940 EUR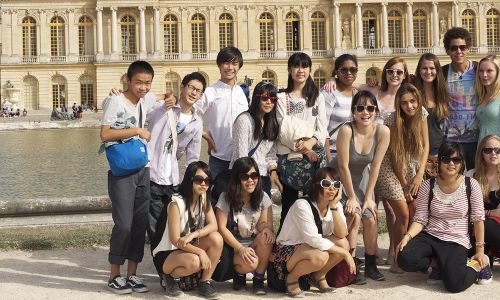 If you are planning to spend your summer in France, practice the language and get involved in the culture in the best way…
From 11 to 18 years old
Language : French
Length : From 2 to 8 weeks
Price from :

1295 EUR
Nacel Homestay Programs France highlights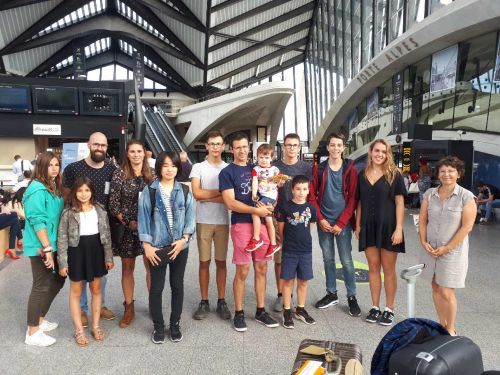 Looking for a summer French immersion program for High School students?
Bonjour! Are you looking for an unforgettable cultural immersion experience in France, while practising your French? Let us take this opportunity to introduce you to a number of selected French homestay programs, dedicated to young travelers looking forward to discover France, while living with a welcoming host family!
We offer a variety of year round and summer French immersion programs that can fit to your plans:
Junior Homestay Program: Students will join the day to day activities of a French host family. This summer French immersion program allows you to discover the one-of-a-kind French culture, while improving your language skills! French families will also expect to learn more about your lifestyle back in your home country, and create a bond that lasts forever!
Homestay with High School integration: This French immersion program is also known as the "mini high school" experience in France. The highlight of this program is based on students attending a French High school, like any other student, and living with a French host family. Students may join this non-credited program from 2 up to 10 weeks, during school terms.
Homeschooling: Students will be living with a French host family, while receiving home lessons for a total of 15 hours, during the first 2 weeks of their stay. These are informal lessons that allow you to reinforce your conversational skills, acquire new vocabulary, and improve your grammar too.
Homestay in France and Discover Paris: This summer French immersion program consists of a classic homestay program including a 3 day tour, that allow students to discover the famous capital city, while being hosted by a French family. This tour is organized on an individual basis at the beginning of the program, and then students will be transferred to their corresponding host family. Among the touristic attractions you will visit during your Homestay in France are the Eiffel Tower, the Versailles Castle and the Church of Notre Dame!
Our French summer immersion programs require students to have a minimum of one year of French studies, an age range between 13 and 18, and strong willingness to get involved in a new cultural environment.
Please note that these French language and culture immersion programs run at different times of the year; therefore, make sure to click on your program of interest to learn more about it. If you have any questions, please do not hesitate to get in touch with one of our educational advisors to be assisted.
Your French homestay in France is waiting for you!