Each school year, more international students are interested in studying in China. Its economic power, culture and ancient traditions attract high school students of all nationalities, that would like to learn Mandarin, one of the most widely spoken languages in the world.
The best place to learn Mandarin Chinese is in China. Don't worry if you don't know the language yet, you can sign up for our students exchanges in China without knowing Chinese, as you will be able to learn it in the school together with other exchange students.
You can study in English and live in our international boarding school in Beijing for a semester or an academic year. Improve your English and Mandarin in China! Nacel will accompany you and assist you in this new adventure abroad. Book your school year abroad in China with Nacel.
Nacel, your high school study abroad organization to study in China.

Broaden your mind in China! Study and live at our international boarding school in Beijing and make new friends!Become an…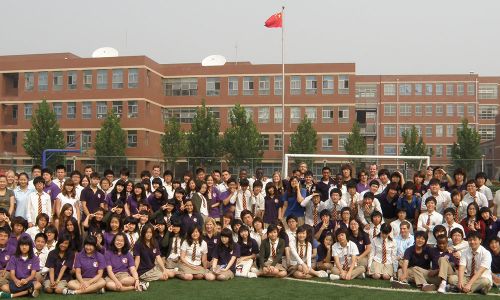 Nacel International
From 15 to 18 years old
Language : English
Length : Semester, Academic Year
International Boarding School in Beijing: your student exchange in China
Your exchange program in China with Nacel: The Nacel International School System provides international students with an American boarding school in China.

The school teaches an American High School curriculum and mainstream classes are delivered to the students in English. Students additionally attend Chinese language and culture lessons, allowing them to end the academic year with an improved Chinese language level. Enrol for a school year abroad in China!

This international school in China offers students the best in technology, comfortable dorms and prepared American teachers to help them with their learning and personal development.
Our exchange students in China come from all over the globe! If you would like to learn more about an exchange program in China and our international community, have a look at our dedicated program page.
The international school in Beijing offers a regular High School curriculum and is enriched by the diversity of the expat community. Travel to Beijing to live a school year abroad in China.
If you are interested in a student exchange in China or have any questions, please feel free to contact our professional advisors for more information about our school year abroad programs in China.