Enjoy the mexican lifestyle during a Nacel homestay in Mexico: explore the culture while living with a Mexican host family! Discover more the traditions of this country: comidas, arte, rancheras and a lot of more!
Let's make your dream come true: to live abroad during the summer in your high school years. Get in touch with us to start this enriching journey on the road to bilingualism and biculturalism !
Immerse yourself into the spanish language and Mexican culture. Become almost mexican yourself ! A Mexican host family will open you their home and heart and help you fulfill your expectations. You will have a nice and safe summer in Mexico improving your Spanish with Nacel!
Enjoy a beautiful summer in Mexico living with a host family and discovering the Mexican Culture!Mexico is a country full of…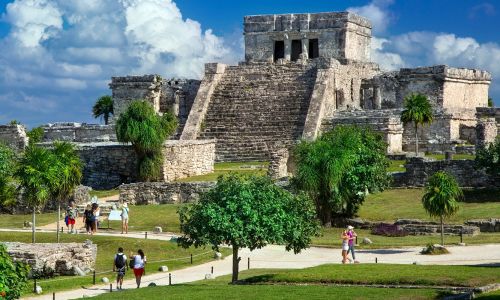 Nacel International
From 13 to 18 years old
Language : Spanish
Length : 3 weeks
Price from :

1740 EUR
Spend a few weeks with your host family in Mexico city!
Nacel homestay immersion in Mexico provides a firsthand opportunity to understand the Mexican culture and improve language communication skills quickly.
Participants learn Spanish through constant immersion in the everyday life of their host family, as they are enouraged to not speak their native language.

Your Spanish homestay in Mexico is waiting for you!
Fly to Mexico and live a real cultural experience with Nacel!