Are you interested in the culture of the country of the thousand and one nights? the Arabic, the food and its traditions? Nacel International helps you travel to Morocco in order to study Arabic for a few weeks or months.
Study Arabic in the mornings at an official language school in Tetouan. In the afternoons, in your free time you can participate in other activities that the city offers you or you can go out to discover the area with your new class friends! Improve the language abroad with them, with your teachers and talk with the native arabic speakers.
In this program of Arabic courses in Morocco for young people and adults of all levels, accommodation is included! You can live with a local Moroccan family, live in a studio or hotel. Nacel will help you and assist you throughout the program!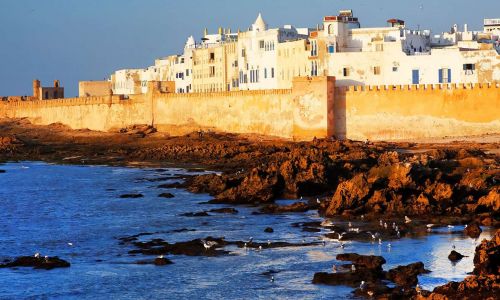 From 18 to 99 years old
Language : Arabic
Length : From 4 week
Price from :

1190 EUR
Nacel Language Schools Morocco highlights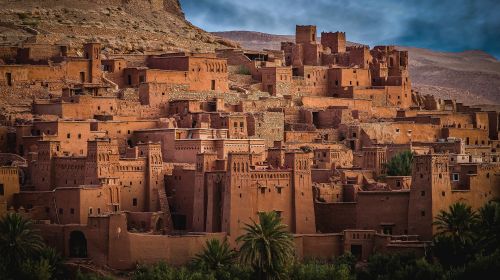 ELIGIBILITY: From 16 years old
DESTINATION: Our Arabic language school in Morocco will offer you many opportunities to discover Morocco's history, its culture, and much more! We have a Moroccan language school in Tetouan, capital of North's Maroc. This beautiful seaside city is located near Gilbraltar's straits, and has a wonderful soft and enjoyable climate.

DESCRIPTION: Traveland learn Arabic in our Arabic language school in Morocco! Our Arabic language school in Morocco will allow you to be fully immersed in the Moroccan language. It will offer you high quality classes, many leisure activities and beautiful places for you to enjoy.

The program starts with a language test which enables teachers to determine the participant's level on arrival. You will have 20 group classes per week. Each classes lasts 55 minutes.
Our Arabic language school in Morocco offers you many facilities: internet room, television, DVD players...

LEISURE ACTIVITIES: Our Arabic language school in Morocco also organizes many activities which will help you discover this beautiful country. Leisure activities often take place on afternoons (mornings are dedicated to language courses) andon weekends. You will be able to discover a fabulous country thanks to our Arabic Language School in Morocco!




ACCOMODATION: Our Arabic language school in Morocco offers you the possibility to be hosted by host families, single room, full board or in hotel, breakfast included.

APPLICATION: Students interested in a course in our Arabic language school in Morocco need tofillout the application form corresponding to thedestination and schoolchosen. They have to tell us when and how long they want to stay in our Arabic language school in Morocco. We will then confirm the availibility of the coursefor the dates indicated.

The choice of a languageschool is based on its duration (from one week to several months), its intensity (number of lessons per week, generally between 15 and 30 per week), and the number of participants per course (maximum of 15 participants (AFNOR standard)). Our Arabic language school in Morocco offer courses in groups composed of maximum 8 participants of different nationalities. Our Arabic language school in Morocco offers classes adapted to the student's level.

Other selective criteria are theaccessto a language laboratory, the school's fame, the diversity of the extra activities and the facilities offered by the school, thelocation of the course, the professional experience of the teachers, the goal of the course as well as the required language level on arrival oraimed by the participant.

Language schools carry out a very rigorous selection of their teachers. In order to ensure a quality program, teachers are generally natives of the taught language and/or have a long experience in teaching abroad. They are graduated of a B.A, Master or a PhD. Pedagogy, experience and strong skills are the principal criteriafot the recruitment of the language school teachers.


Morocco is a country in North Africa with a population of 33 million. It has a coast on the Atlantic Ocean. Morocco has international borders with Algeria, Spain and Mauritania. The climate is Mediterranean.
Morocco is a diverse country with a rich culture and civilization. Morocco hosted during its history Phoenicians, Carthaginians, Jews and Arabs, Sub-Saharan Africans and Romans or Andalusians . All those civilizations have had an impact on the social structure of Morocco today. Moroccan cuisine has also long been considered as one of the most diversified cuisines in the world. Spices are used extensively in Moroccan food. Couscous is the most famous Moroccan dish along with pastilla, tajine, and harira.
Book our Arabic Language School in Morocco! If you wish to improve your Arabic, discover Moroccan culture and have fun, our Arabic language school in Morocco is the right choice for you to make!