High school students and newly graduated seniors, would you like to study abroad? It is time to to improve your Spanish and live and study in South America thanks to our student exchanges in Chile!
Nacel invites high school exchange students to discover the lifestyle of Chilean students and the culture of this wonderful South American country. Live an adventure with us! Nacel helps you make the student trip you deserve at the best price!
Traveling during your high school years will take you out of your comfort zone to discover new things and to improve the language! Studying in Chile for a semester or an academic year will help you improve your Spanish throughout your stay. Tell your friends that you are going to study in the longest and narrowest country in the world!
Nacel, your high school study abroad organization to study in Chile.

Improve your Spanish speaking skills becoming an exchange student in Chile.Study abroad in Chile for a term, semester or school…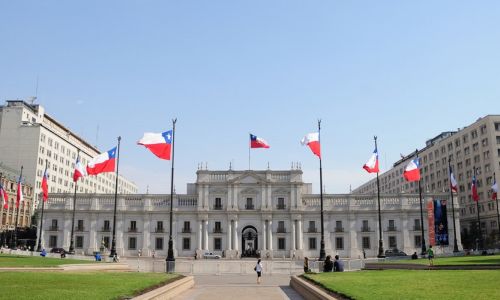 Nacel International
From 14 to 18 years old
Language : Spanish
Length : Term, Semester, Academic year
Price from :

6340 EUR
Be a high school exchange student in Chile!
Your student exchange program in Chile with Nacel: Chile is located between the Andes Mountains border with Argentina and the Pacific Ocean. Chile has a curious shape! It is a long and narrow country with a variety of landscapes and climates: from north to south you go from the desert in the north to eternal snow in the south, through valleys and gorges, forests, mountains, volcanoes, rivers, lakes, islands, glaciers and channels. A popular story is that when God created the world, he gave to Chile a little of everything he had given to the other countries, which explains this diversity!

During your High School program in Chile, participate in the excursion to Easter Island with the other exchange students, you will not regret the trip!
The great majority of the population is "mestizo", that is, mixed Europeans and American Indian descent. The population concentrates in Central Chile (more than 90%) and is very urbanized. We place our exchange students in private schools in various parts of the country, with volunteer Chilean host families.
People in Chile are very friendly and especially very warm. The language is learnt fast in a country like Chile, everyone wants to talk with you !
High School exchange students are encouraged to take part into extracurricular activities with their classmates after school: this is the best way to integrate in the local community and make friends for a life time! You will learn a lot from your daily interactions with locals, at school, in shops, during activities: go out and speak, you will be warmly welcome!
Apply now for your student exchange in Chile!