High School Abroad Germany
What is a day in the life of a German student? Live this experience with Nacel! Become a high-schooler through one of our student exchange programs in Germany!
If later, you want to study at university or work in Germany, it is important that you consider becoming a school year abroad in Germany first, at least for one academic year. It is very easy with our of high school exchange programs in Germany. Nacel will accompany you and assist you during this adventure. You will improve your German skills thanks to our programs.
Study in Germany, a country at the center of Europe, full of traditions and history. Meet your future German host family and your new German teachers and classmates! Study abroad is an experience unlike any other.
Nacel, your high school study abroad organization to study in Germany.

If you have studied German, improve it abroad by enrolling in a High school exchange in Germany!Living in Germany with a host…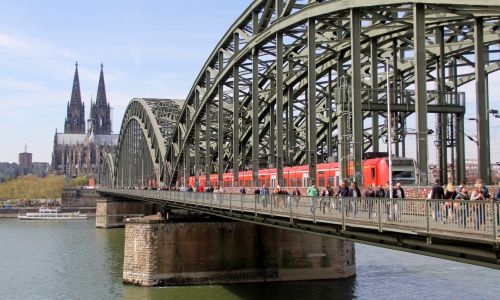 Nacel International
From 15 to 18 years old
Language : German
Length : Term, Semester, Academic year
Price from :

4490 EUR
What should I expect from my High School exchange program in Germany?
Your exchange program in Germany with Nacel: Within our student exchange in Germany, we place international students in public schools, all across the country. Nacel welcomes exchange students from all over the globe for a school year abroad in Germany.
Germany: Your best education option
Germany is a beautiful destination, full of history and cultural diversity. Germany also offers one of the best educational systems worldwide. Students are enrolled in the most common type of German secondary schools: the Realschule or Gymnasium. Nacel places its high school exchange students in public schools all across the country. Good German proficiency will lead to higher grade placements, but please note that placement decisions are at the sole discretion of the school principal. We offer:
Academic year Programs
Semester Programs
Term Programs
Short term Programs for a few weeks only
Graduation is not possible in this program. Each high school exchange student is responsible to gather the requirements of the home country, in order to validate the school year abroad in Germany.

Cultural Immersion:
Students will be immersed in the German culture as soon as they arrive in the country. Our local coordinators give orientation to the exchange students, and introduce the high school exchange students to their host family.
Host families are carefully selected based on availability, as well as on the student's application and interests. Please note that students can be welcomed in any region within Germany, therefore we request students to be open minded and flexible in regards to this matter.
Information about host families is given about a month prior to arrival.
To learn more about our
high school exchange programs in Germany
, and the corresponding requirements, please contact our professional staff to receive more information or check our above dedicated information.
Embark for a
school year abroad in Germany!