Explore the biographies of Nacel's family. Learn more about who we are.
Laurent Huc - Nacel International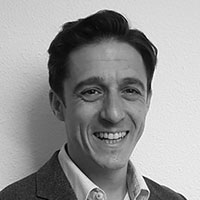 Laurent is the director at Nacel International. He lives in Uvita, Costa Rica. Father of three marvelous little girls, he runs the operations from Costa Rica and travels the world to link up with all the different Nacel local communities. Laurent holds a BA in Business from the University of West of England as well as a Master degree from INSEEC Business School, France, the country where he is originally from. He has been involved in Nacel since 2006 when he took over the liaison bureau between the different Nacel entities. Over the years, the operation has become the main international promotion office for Nacel programs. Having travelled extensively as an exchange student from the age of 8 he had the opportunity to learn the 4 languages he now speaks as well as to understand what students needs are during their exchange program.
Céline Gibassier – Nacel International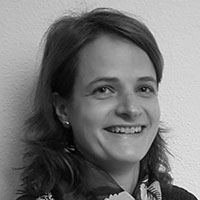 Céline manages relationships with partners worldwide and develops international programs. She is an International Educational Advisor at Nacel since 2006. After her French and German high school diplomas, she has been interested in learning more about international relations and in learning new languages. After years of hard work and dedication, she got a Master Degree in Political Sciences and International Relations. She also got a Postgraduate diploma in International Development of European companies and in Business Intelligence. Céline loves spending time with her family and her little 3 years old daughter. She has lived in France, Germany, Hungary, Switzerland and Spain. That is why she speaks French, English, German, Hungarian and a little Spanish. Thanks to her experiences abroad, she understands what students may need during their stay abroad as well as the challenges they may have to face so that she can develop empathy with them and their parents.
Jojanneke de Jong – Nacel International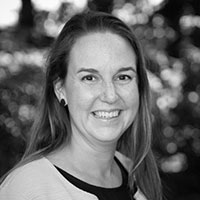 Jojanneke started working with Nacel in February 2022. She communicates with students from all over the world to understand exactly what they are looking for and to advise them on the programs that best suit their interest and their budget. She feels very fortunate to have had the opportunity to travel to many different countries and work in the Netherlands, Guatemala, Spain, Portugal, France, Bulgaria and Luxembourg. She studied at a Dutch university. Jojanneke also participated in a Spanish language stay in Guatemala and has studied in France. This is why she knows perfectly the needs of future exchange students. But as a mother herself, she also understands the needs and concerns of parents who send their child abroad. She provides the empathy and understanding that parents and students need throughout the process of their project.
Jennifer Chaves – Nacel Costa Rica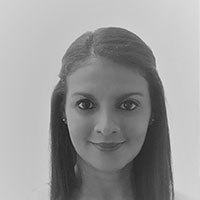 Jennifer has been an Educational advisor at Nacel Costa Rica since 2017. She mainly advises Costa Rican students who are interested in studying abroad. She speaks Spanish and English. Although she has a degree in Architecture, education and travel is an industry she is quite passionate about. She enjoys discovering new cultures, practicing sports and spending quality time with her family. Jennifer is familiar with other cultures as her family hosted several exchange students at different times. By sharing with them, she realized that studying abroad is a great and very enriching personal and academic experience.
Emmanuelle Vaissière – Nacel France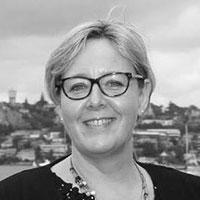 Emmanuelle is the head of the Welcome to France department. This department is in charge of managing all Nacel programs dedicated to international students in France, from partnering with French schools, finding host families, coordinating students' transfers, conduct orientation and closely following and monitoring the students' progress throughout their stay in France. Emmanuelle has been working at Nacel since 2000. She is mainly involved in the production, marketing and supervising of language stay programs in France. She has a Bachelor in English, German and Japanese languages and a diploma in Export Director's Assistance. As she had a beautiful experience being an exchange student in the United States, she has always encouraged her four children to participate in Language Travel Programs. Since they were teenagers, they have participated in many. They have found that these trips have helped them grow, learn a language faster, and be more open-minded.
Amélie Roblin– Nacel France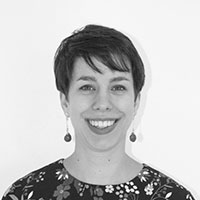 Amélie is the "best friend" of all international students in France. They can rely on her for everything they need. She closely follows up the student's situation with the school and her host family during the whole stay in France. Amélie has a Master degree in Tourism. After graduation, she went to work in Thailand. When she returned to France, before working for Nacel in 2017, she worked as a teacher and school counselor in a French boarding school. Amélie enjoys travelling, spending time with her family and trying to teach her daughter English and Italian. She knows her job very well because she has been a student abroad (studied in Italy for a year), was a school counsellor and now hosts an international student in her home. She likes to help students achieve their goal while in France.
Margaux Lefebvre – Nacel France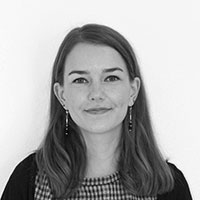 Margaux has been working for Nacel since 2018. She administrates students' applications and coordinates the transfers of the students once they are in France. She knows France, her country of origin, like the back of her hand. She loves the tourism industry, getting to know new cultures and spending time with her family. She studied English and she holds a Master degree in Tourism from the University of Marseille. She had the opportunity to live for a while in England, where she had a first-hand experience being an exchange student and where she was able to practice her English. She speaks French, English, Italian and a little Spanish.
Rae Lenway - Nacel Open Door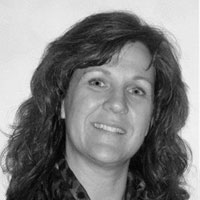 Rae is the Director of Nacel Open Door, located in St. Paul, Minnesota, USA. She has worked in international education for the past 23 years, and loves the endless learning opportunities for all persons involved! Rae has traveled extensively, and holds a Bachelor of Arts in Communications, a Master degree in Educational Leadership, and a Doctorate degree in Education with a concentration in Leadership and Communications. Rae is the proud mother of twin daughters, and also the proud grandmother of one grandson. Discover our exchange programs in the USA!
Patrick Roberts – Nacel Australasia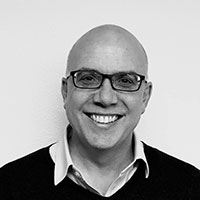 Patrick is the Managing Director at Nacel Australasia, based in Sydney, Australia. Father of three beautiful daughters, Patrick regularly travels interstate especially to Perth, Western Australia where Nacel's operations department is located. Patrick was formerly the group commercial director at TES Global (TSL Education) in London and as such gained an intimate understanding of the Primary, Secondary, Further and Higher Education student markets in both Europe and Australia. Patrick is also committed to cultural and language immersion as a mean of promoting self-awareness and cultural sensitivity. Live with a French host family during your winter vacations!
Diane Young – Nacel Canada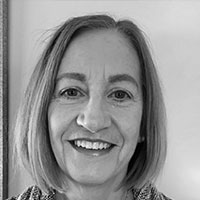 Diane is the Director of Nacel Canada HSP/CLC (Culture & Language Club) Inc. Diane leads the Canadian Operations from the head office, located in Edmonton, Alberta. Diane joined the Nacel group in 1991 after working previously as a Resort Manager for a British Tour Operator. Primarily based in Spain and France, where she improved both her Spanish and French language skills, her work gave her the opportunity to travel to many different countries and to experience different cultures. Understanding the importance of accepting cultural diversity she works with agents abroad and travels to various countries to promote Nacel Canadian programs. She has instilled the importance of understanding and welcoming cultural diversity into her two children who also have taken up her passion for worldwide travel!! Study in Canada with Nacel!
Maria Carmen Molina – Nacel Spain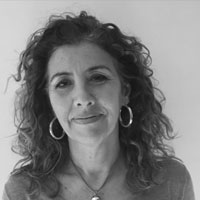 Maria Carmen is Educational advisor at Nacel Spain since 1994. She studied English at the University of Granada, the city where she has spent most of her life. When she was a university student, she had several unforgettable experiences abroad, especially in the UK. Being an Au Pair in England for a year was a wonderful experience for her. Because she created a beautiful friendship with her host family, she was able to return many times to England. She is passionate about travelling, getting to know other cultures and working in this industry. When she is abroad, she tries to share a lot with local families because it is the best way to learn the culture and language of the country. She speaks Spanish, English and French and a little German. Learn Spanish in Spain with Nacel!
Anabela Barros - Nacel English School London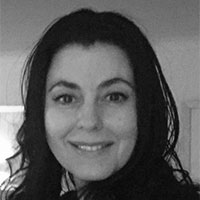 Anabela managed the acquisition of the school in 2001 and has subsequently managed the daily running of the Nacel English School London which is a Tier 4 Sponsor, accredited by the British Council and top rated by ISI - The Independent Schools Inspectorate. Her first-hand experience in being a study abroad student, a teacher and her vast experience in international education brings insight and understanding to her role at the School. Anabela has a friendly, dedicated and professional approach to her work, which has led to her building strong relationships with students and partners across the world. Study English in London with Nacel!