A beautiful country, full of charm, nice people and member of the European Union. Here you will find study abroad programs in Ireland for students of all ages and nationalities.
Ireland is very popular with high school students, university students and those interested in learning English abroad or improving it. Travel to Ireland and immerse yourself in its magical culture and discover its castles, legends, enchanted forests, Celtic music, beers and much more!
Top 10 reasons to learn English in Ireland with Nacel
To learn english in Ireland with Nacel is the best and affordable way to improve your English in Europe .

Irish people are very welcoming. While you learn English in Ireland, enjoy the kindness Irish people will have towards you.

Admire the beauty of Irish landscapes, after your English courses.
Taste a modern and innovative cooking, but try the typical recipes too.

Listen to Irish music during big festivals while you learn English in Ireland.

After you English courses, discover new sports: hurling and Gaelic Football, typically Irish sports.

Hike in a preserved natural espace, and after your escapade, have a drink in a pub.

While you learn English in Ireland, discover a country with strong beliefs and mythology.

Our host families will know how to introduce you to the Irish culture, after your English courses.

Nacel has more than 60 years of experience in language courses and high school exchange programs and is a language course leader on the French and European market.

Since 1957, Nacel offers a wide range of English courses in language schools, at the teacher's home and high school exchange programs in Ireland. Our English coordinators will make your language trip in Ireland an exceptional and unforgettable experience. Study English in Ireland.
We offer you English courses in the most beautiful destinations of Ireland: learn English in Dublin, learn English in Cork, learn English in Galway...
Invest in your education, learn English in Ireland with us and travel cheaper and more local. Hundreds of students have already traveled with Nacel. You are welcomed in the Nacel's family as well!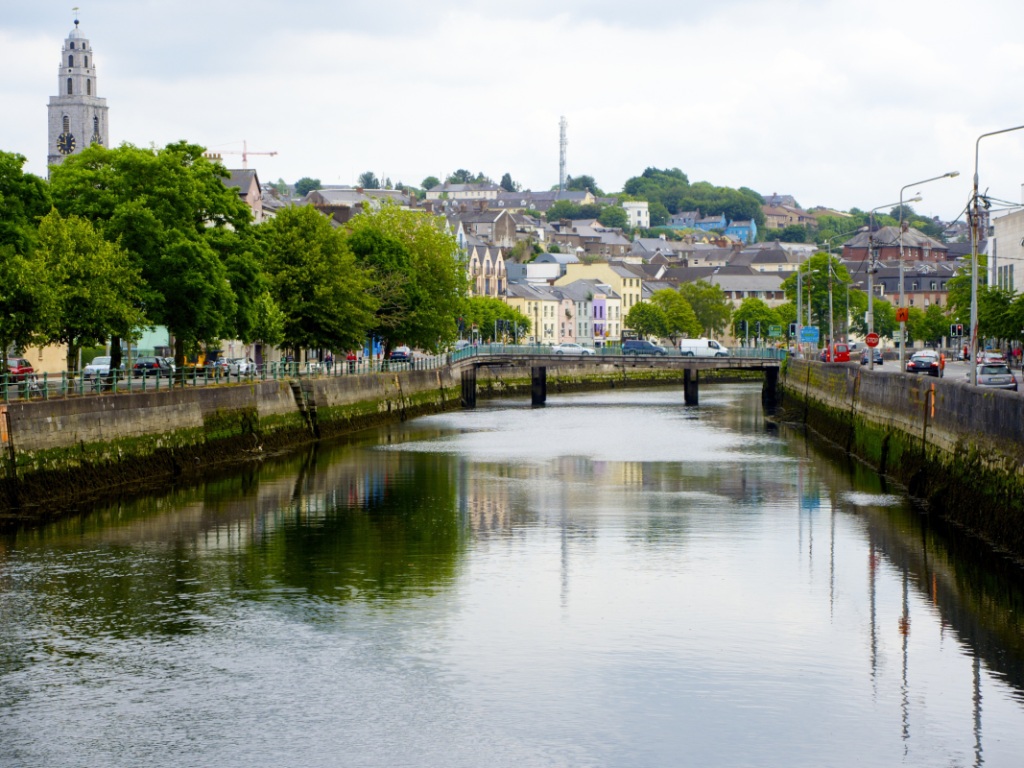 Ireland in short
Country: Ireland

Inhabitants: 4.622.917

Climate: Temperate maritime; modified by North Atlantic Current; mild winters, cool summers; consistently humid; overcast about half the time
Capital: Dublin

Government's type: Republic, parliamentary democracy

Currency: Euro

Main religions: Roman Catholic 87.4%, Church of Ireland 2.9%, other Christian 1.9%, other 2.1%, unspecified 1.5%,none 4.2% (2002 census)
Languages: English (official) is the language generally used, Irish (official) (Gaelic or Gaeilge) spoken mainly inareas located along the western seaboard
National holiday: Saint Patrick's Day, 17 March

GDP per capita: 37 600 $


English is the second native language in the world, but above all, it is the most spoken language in the world. English is a pluricentric language, with variations of expressions and accents according to the countries.

If you wish to discover the beautiful Dublin, the vibrant Killarney, Monaghan, Tralee, Cavan or beautiful landscapes, come and learn English in Ireland with us. Take the opportunity to live a matchless experience thanks to our English courses in Ireland!

Book cheap English language courses in Ireland with Nacel!