High School Abroad Mexico
Would you like to improve your Spanish living in a Spanish speaking country? Here is one of the most popular study abroad programs in Latin America.
Living and studying in Mexico will give you the opportunity to get to know the Mexican culture first hand. Become a Mexican de corazón ! A local host family will open their home and heart to you and help you achieve your goals. You can attend high school for a term, semester or academic year. All the lessons will be in Spanish! Go for a school year abroad in Mexico!
You will be able to improve the language thanks to these student exchanges in Mexico. You will be able to talk to your new classmates, teachers and friends. You will return home speaking Spanish like a native! Nacel will help you and assist you throughout the school year abroad in Mexico.
Nacel, your high school study abroad organization to study in Mexico.

Looking for an affordable study abroad in a Spanish-speaking country? Take a look at our High school exchange in Mexico!Being…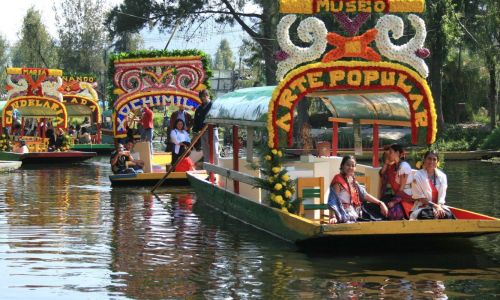 Nacel International
From 15 to 18 years old
Language : Spanish
Length : Term, Semester, Academic Year
Price from :

5590 EUR
Be a high school exchange student in Mexico!
Your foreign exchange program in Mexico with Nacel: 3000 years of history have built up a country with a rich culture and lots of traditions. The school year abroad in Mexico allows international high school exchange students to experience Mexico from inside: live with a local host family, go to school with your host siblings, participate in extracurricular activities in your private school and explore the delicious Mexican food! Mexico has the largest Spanish speaking population in the world and a very mixed population made of people having indigenous, European and African descendants. Mexico is a federation of States but has a strong national identity.
Mexico is known for its metropoles such as Mexico city, which has 20 million inhabitants. We place exchange students in private secondary schools in either Mexico city or Mérida. These private schools offer excellent study facilities.
Host families are recruited among the families having their children at school. During their High School program in Mexico, exchange students thus really integrate the local community and quickly feel part of it. A typical host family is from middle class and receive a small stipend to host but decides to host a student coming from a foreign country to share its everyday life and the culture the Mexicans are proud of.
Explore Mexico not like a tourist but as a guest of a local community and experience the culture from inside! Embark for a school year abroad in Mexico.