¡Hola! ¿cómo estás? Spain is waiting for you! Learn more about our student exchange in Spain!
Become an exchange student in Spain: Immerse yourself deeply into the Spanish culture and its rich history of several centuries. We offer student exchange programs in Spain for a few weeks, a term, a semester or even a school year! Do not miss our school exchange in Andalusia!
Attend a Spanish High school, called "instituto" and live with a Spanish host family welcoming you as a new member of their family. Practise your Spanish with your schoolmates and teachers! Study abroad in Spain is your chance to become bilingual in Spanish and embrace a country, a lifestyle and a new family!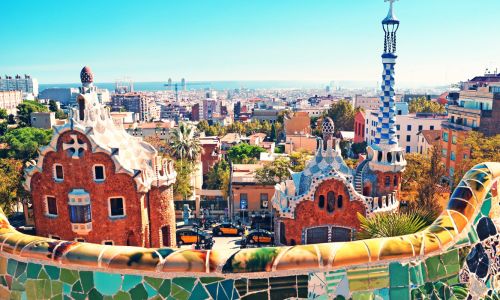 Nacel International
Become an exchange student in Spain for a term, semester or the school year!You will go to school with your Spanish classmates…
From 15 to 18 1/2 years old
Language : Spanish
Length : Term, Semester, Academic year
Price from :

7090 EUR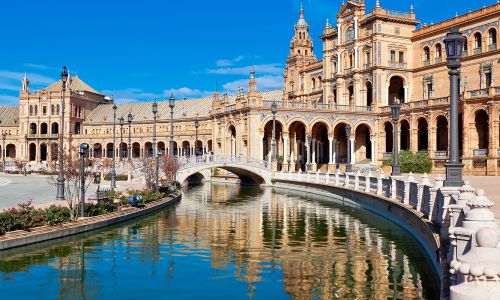 Nacel International
Enjoy this High School exchange in Andalusia and speak Spanish fluently! Travel to Spain to experience the life of a Spanish high…
From 15 to 18 years old
Language : Spanish
Length : Term, Semester, Academic year
Price from :

7890 EUR
Nacel High School Abroad Spain highlights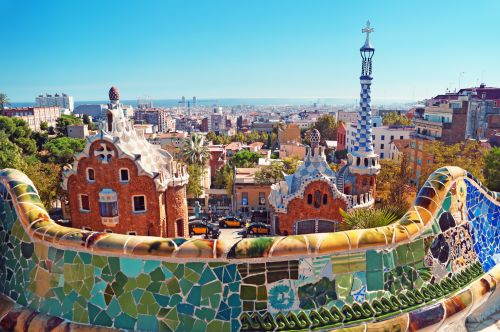 Be an exchange student in Spain!
Your exchange program in Spain with Nacel: Nacel High School Exchange programs in Spain allow you to discover the beauty and cultural heritage of this Mediterranean country in a very unique and complete way: not as a tourist, but from inside. You live with a Spanish host family and study in a local high school in Spain.
Why should you apply to a student exchange in Spain? Our High School Study Abroad in Spain is an immersion experience that offers international students the perfect combination of educational and cultural enrichments. It allows you to not only perfect your Spanish skills, but also to live and study in Spain like any other students of your age, and thus gain a strong cultural knowledge. You really experience the everyday life of Spaniards, learn about the Spanish literature, arts, architecture, but also taste delicious Spanish dishes. This is not only an academic or a study abroad Spanish program, it is a cultural journey.
Discover our Spanish exchange programs:
High School in Andalusia: This program is designed for international students that specifically want to live and study in the sunny Andalusia. Host families welcome our exchange students in Spain as a new member of their family. As an exchange student in Andalusia, you may attend a public (academic year) or a private high school (term, semester, academic year). You enjoy a wonderful climate, diverse landscapes like mountains and sea, and a rich cultural history.

Spanish High School Exchange Program: This exchange program is specifically designed for English Native Speakers who are looking for an intercultural experience. Our High School Study Abroad in Spain allows you to attend a public or a private school and live with a volunteer host family. This family does not receive any stipend to host you but expect a real exchange, in terms of culture and language. Share your English against their Spanish!
Study in a Spanish high school: how does it look like?
The school year generally starts in mid‐September and finish mid to 3rd week of June. This also applies to an exchange student in Spain. The school year is divided into 3 terms (no semester organization). Students study hard to attend examinations at the end of each term. Final exams take place in June. An official transcript may be awarded at the end of the study experience for students who completes an academic year in Spain. This allows you to earn credits from your high school study abroad experience.
Spanish students usually study in school from 8am to 2 or 3pm, from Monday to Friday. Afternoons are dedicated to extracurricular activities, sports and homework. Your student exchange in Spain is not just about studying! :-)
Study Abroad in Spain: 10th grade (4º of ESO) is the last mandatory year and student graduate at that time with a Secondary Education Certificate. Grade 11 and 12 (1º and 2º of Bachillerato) are dedicated to the preparation of the Bachillerato. Students may study up to 10‐12 subjects per week. For your 11th and 12th grade you have to choose a specific "stream", among Humanities, Science and Technology, Social Science and sometimes Arts; there are also 4‐5 core common subjects for all students. As an exchange student in Spain you attend the same classes like any other Spanish student.
If you are interested in the student exchange in Spain please click on "Discover more" to have access to more information. Prepare yourself for this exchange experience: we are here to inform you, advise you, guide you and answer all questions you may have!

Welcome to Spain! Study abroad with us! Become an exchange student in Spain with Nacel!
Spending a school year in Spain is not just about taking a gap year in Spain: it is a real cultural, academic and life changing experience that will open you a bright future. Come to study in Spain!
Contact us to get a detailed information about:
High School in Spain

Spanish school system

Spanish Bachillerato and high school graduation in Spain

Boarding school in Spain

Study abroad Spanish programs over the summer or during the school year

Gap year in Spain

School trips in Spain and Discovery Tours

International schools in Spain
Thanks to a wide range of study abroad programs in Spain, we will find the most suitable program for YOU.