Homestay Programs Ireland
Ireland warmly welcomes all students interested in learning more about its culture and traditions. Take part in our Homestay immersions in Ireland.
This country is one of the favorite places for students to study or improve their English. Thanks to its friendly people, its history and magical legends. During the summer, if you want to be part of an Irish host family for a few weeks to improve your English speaking skills and live a unique experience, enroll in for the English immersion programs in Ireland!
If you want to discover the famous Irish school system and live with an Irish Host Family as well, we recommend you our Homestay and High School in Ireland program. You will meet new Irish peers and teachers with Nacel.
Grow as a person while living an unforgettable experience with this High school exchange in Ireland for a few weeks and at an…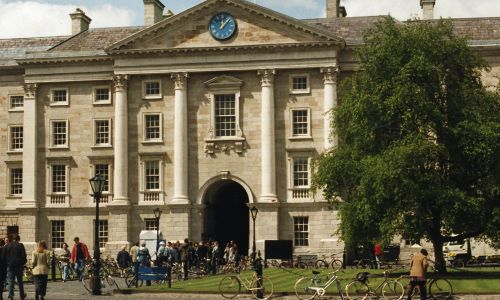 Nacel International
From 13 to 18 years old
Language : English
Length : 8 weeks
Price from :

4190 EUR
Learn English in a Homestay in Ireland. Dinner, Bed and Breakfast and English lessons in Ireland at your teacher's home! Search…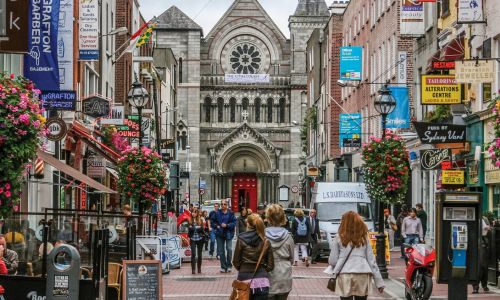 Nacel International
From 12 to 99 years old
Language : English
Length : From 1 to 50 weeks
Price from :

1300 EUR
Join us for a homestay and school immersion program in Ireland !
You will be welcomed by an Irish host family living in County Kerry (Killarney and surroundings) and will attend a local public secondary school. This immersion program in Ireland is ideal for those who can only spend a few weeks abroad during the school year and would like to make the best of their experience.
Participants are warmly welcomed by the host family members and the local coordinator, who will help them to quickly integrate in the local community.
Schools usually also welcome long term exchange students and are therefore used to integrate international students in their classes.

Your English homestay in Ireland is waiting for you!

Use the opportunity of this homestay immersion in Ireland to discover the Irish culture, its music and dances and get acustomed to the Irish accent!