The narrowest country in the world is Chile and it's located in southwestern South America. Yes, Patagonia is over there! Learn Spanish in Chile and discover this country with Nacel.
We offer Homestay and high school exchange programs in Chile for students from 14 to 18 years old. You can even do a Gap year in Chile!
Top 10 reasons to learn Spanish in Chile with Nacel
A trendy destination where students have fun studying and spending their holidays improving the language.
Chilean cuisine is actually very unique, as it was not only influenced by Spanish cooking, but also by other cuisines throughout Europe like Germany, Italy, Croatia and France. Taste Chilean empanadas and sopaipillas!
There are a lot of music festivals. Meet new friends from around the world in Chile.
Beaches, mountains, deserts...Chile is a land of geographic extremes, and it is absolutely paradise for outdoor enthusiasts.
Become an exchange student in Chile. There are has an extensive network of universities and associated facilities.
Learn more about the history of Chile, visiting all museums and famous monuments.
Emerging countries are often great destinations for students, and Chile is no exception.
Visit the Chilean part of Patagonia. At Isla Magdalena, there are more than 120,000 penguins living around.
Chile is home to many species of animals, including eight of the world's largest species of sea birds.
After you've completed your Chile study abroad experience, discover the rest of Latin America by visiting another country.
Since 1957, Nacel offers a wide range of study abroad programs for students and adults and Spanish courses in Chile. Our Chilean coordinators will make your language travel in Chile an exceptional and unforgettable experience.
We offer you Spanish courses in the most beautiful destinations of Chile: learn Spanish in Chile!
Invest in your education, learn English in Chile with us and travel cheaper and more local. Hundreds of students have already traveled with Nacel. You are welcomed in the Nacel's family as well!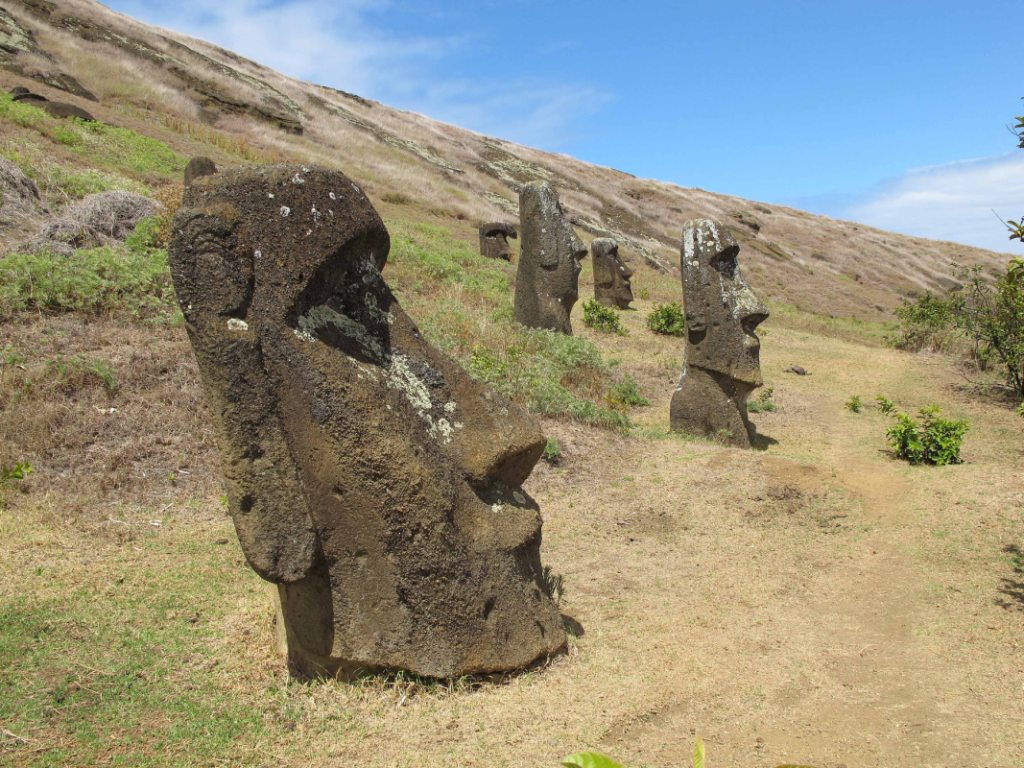 Chile in short
Country: Republic of Chile

Number of inhabitants: 16,888,760 (July 2011 est.)

Climate: temperate; desert in north; Mediterranean in central region; cool and damp in south

Capital: Santiago

Government type: republic

Currency: Chilean peso (CLP)

Religions: Roman Catholic 70%, Evangelical 15.1%, Jehovah's Witness 1.1%, other Christian 1%, other 4.6%, none 8.3% (2002 census)

Languages: Spanish (official), Mapudungun, German, English

National Holiday: Independence Day, 18 September (1810)

GPD per capita: $15 400 (2010 est.)
Chilean Spanish is the variety of Spanish spoken in most of Chile. Though still entirely mutually intelligible with standard Spanish, Chilean Spanish has distinctive pronunciation, grammar, vocabulary, and slang usage. Spanish speakers often say that Chileans speak very quickly and "mix up words". But if you master Chilean Spanish, you will be able to understand any other Spanish speaker.
If you wish to go to Santiago city, you can visit La moneda Palace, Costanera center, the museum of Pre-Columbian Art, and a lot more!
Book a Spanish language course in Chile with Nacel!
Book a Spanish language course in Chile with Nacel! Whether you decide to participate in a high school exchange in Chile or in a Spanish language school, we offer a whole range of study abroad programs for students to meet your needs that will allow you to learn Spanish in Chile!