The dream of many people: To live in Malta for a few weeks or months in order to improve your English and to discover the secrets of this archipelago in the heart of the Mediterranean.
Study the language in the mornings and enjoy free time in the afternoons to do other activities or to explore the island. Attend general English or TOEIC preparation courses for all levels! You can study 10,20 or 30 hours a week at our language schools in Malta. Join us on an adventure to improve your English with qualified teachers!
Accommodation in this program is included! You can live with a host family or in a shared flat. Nacel helps you study English on an island paradise!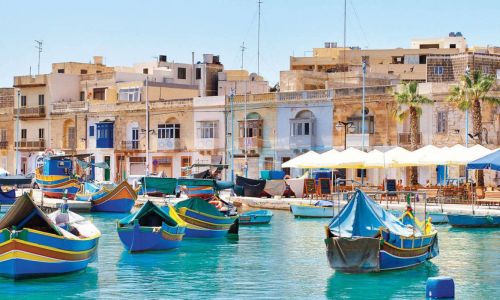 From 18 to 99 years old
Language : English
Length : From 1 week
Price from :

469 EUR
Nacel Language Schools Malta highlights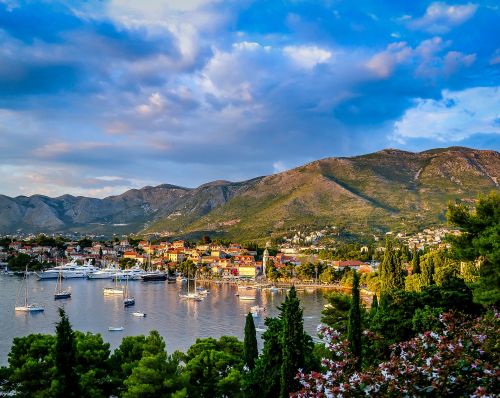 ELIGIBILITY: From 16 years old (only 18+ from mid june to mid september)
DESTINATION: Our English language school in Malta will offer you many opportunities to discover Malta's history, its culture, and much more! We have a English language school in St Julian, the most dynamic city of Malta!

DESCRIPTION: Traveland learn English in our English language school in Malta! Our English language school in Malta will allow you to be fully immersed in the English language. It will offer you high quality classes, many leisure activities and beautiful places for you to enjoy.

The program starts with a language test which enables teachers to determine the participant's level on arrival. You will have 20 or 30 group classes per week. Each classes lasts 45 minutes.
Our English language school in Malta offers you many facilities: internet room, library, cafetaria...

LEISURE ACTIVITIES: Our English language school in Malta also organizes many activities which will help you discover this beautiful country. Leisure activities often take place on afternoons (mornings are dedicated to language courses) andon weekends. You will be able to discover a fabulous country thanks to our english Language School in Malta!
We also offer a General English courses + diving (PADI's preparation). If this interests you, ask us for more information!



ACCOMODATION: Our English language school in Malta offers you the possibility to be hosted by host families, double room, if you are 18 years and +, you can choose a residence (double room, no meals) or a shared flat (double room, no meals).

APPLICATION: Students interested in a course in our English language school in Malta need tofillout the application form corresponding to thedestination and schoolchosen. They have to tell us when and how long they want to stay in our English language school in Malta . We will then confirm the availibility of the coursefor the dates indicated.

The choice of a languageschool is based on its duration (from one week to several months), its intensity (number of lessons per week, generally between 15 and 30 per week), and the number of participants per course (maximum of 15 participants (AFNOR standard)). Our English language school in Malta offer courses in groups composed of maximum 10 participants of different nationalities (12 during summer). Our English language school in Malta offers classes adapted to the student's level.

Other selective criteria are theaccessto a language laboratory, the school's fame, the diversity of the extra activities and the facilities offered by the school, thelocation of the course, the professional experience of the teachers, the goal of the course as well as the required language level on arrival oraimed by the participant.

Language schools carry out a very rigorous selection of their teachers. In order to ensure a quality program, teachers are generally natives of the taught language and/or have a long experience in teaching abroad. They are graduated of a B.A, Master or a PhD. Pedagogy, experience and strong skills are the principal criteriafot the recruitment of the language school teachers.



Malta is a small and densely populated island nation consisting of an archipelago of seven islands in the middle of the Mediterranean Sea.
The Republic of Malta is an archipelago of three islands. Malta, Gozo and Comino. It is situated in the centre of the Mediterranean, (58 miles from Sicily, 180 miles from Libya).
The country's official languages are Maltese and English. Only the three largest islands Malta Island (Malta), Gozo (G?awdex), and Comino (Kemmuna) are inhabited. The smaller islands, such as Filfla, Cominotto and the Islands of St. Paul are uninhabited. Numerous bays along the indented coastline of the islands provide good harbours. The landscape is characterised by low hills with terraced fields.
Malta gained independence from the United Kingdom in 1964 and became a republic in 1974.
AREA: 316 sq km
CLIMATE: Mediterranean; mild, rainy winters; hot, dry summers
POPULATION: 400,214 (July 2006 est.)
RELIGIONS: Roman Catholic 98%
LANGUAGES: Maltese (official), English (official)
GOVERNMENT TYPE: Republic
CAPITAL: Valletta
CURRENCY: Maltese Lira
NATIONAL HOLIDAY: Independence Day, 21 September (1964)
GDP PER CAPITA (purchasing power parity): $19,700 (2005 est.)
France = $29,600 (2005 est.)
USA = $41,600 (2005 est.)
China = $6,800 (2005 est.)
Bresil = $8,300 (2005 est.)
Book our English Language School in Malta! If you wish to improve your English, discover Maltese culture and have fun, our English language school in Malta is the right choice for you to make!