Nacel welcomes students from all over the world interested in learning Spanish abroad during our Summer Camps in Spain.
This country is well known for being one of the favorite destinations to spend the summer holidays. Thanks to our Summer Camps with Spanish courses, you will improve your Spanish within a few days.
In Spain, you will be able to listen the famous Spanish accent and Spanish music, taste the Spanish food and you will also be able to meet other students of your age. Learn more about this program. Do not miss our Spanish and Surf Summer Camp in Santander. This year, have a surfing adventure abroad during the summer with Nacel!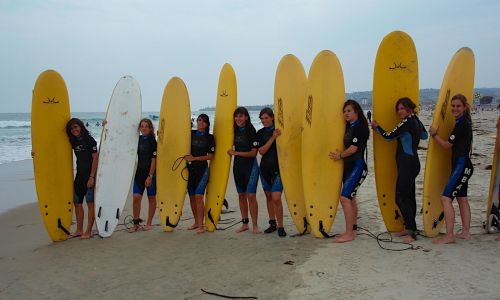 Nacel International
Live a bilingual Spanish and French experience abroad during this surf summer camp in Spain. Take Spanish courses in the…
From 12 to 17 years old
Language : Spanish
Length : 2 weeks.
Price from :

1749 EUR
Nacel Summer Camps Spain highlights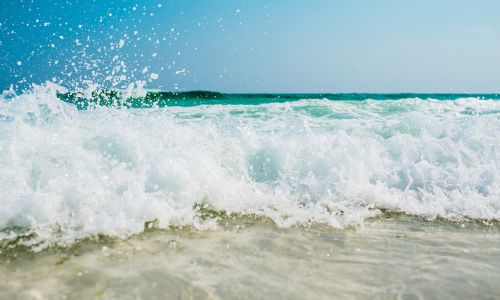 What should I expect from my sports summer camps in Spain?
We run a Spanish sports summer camp in Spain, more precisely in Santander, where international campers have the opportunity to practise surfing on the Atlantic Ocean! Enjoy a Spanish summer with teenagers from around the globe!
During afternoons, campers will surf for about 2 hours. Surf classes are taught by Spanish qualified trainers. Note that we provide you with all necessary surf material!

Social evenings are organized every night during the summer camp: social games, karaoke, discos, etc. Campers will also visit Sandanter during a full day excursion.
Book our Spanish Summer Camp in Spain: if you wish to improve your Spanish, discover the Spanish culture and have fun with other teenagers, our summer camps in Spain is the right choice for you to make!
How can I improve my language skills during the Spanish summer camps in Spain?
Opt for a funny summer camp in Spain!
On mornings, Spanish classes will be held during 3 hours from Monday to Friday. Participants are grouped in small teams of 10 to 15 students. There is a Spanish level test on arrival, and an individual check at the end of the Spanish summer camp. All our teachers are Spanish native speakers and have a diploma that allows them to teach Spanish to foreigners.
Your summer camps in Spain:
Surf for a total of 20 hours and enjoy the beach during free time activities and excursions! Try sea kayaking and stand up paddle.
Do not only study Spanish, live it: opt for a Spanish summer camp in Spain next summer.