High School Abroad Brazil
Living and studying in Latin America is now easy thanks to our student exchanges programs in Brazil. Become an exchange student and improve your Portuguese by discovering the culture of maior país da América do Sul!
Attend a high school in Brazil and meet Brazilian teenagers and teachers. Practice your Portuguese with them and discover the country's school system for a semester or an academic year.
To make the most of your study abroad program in Brazil, you will live with a Brazilian host family to learn more about the country's culture, traditions, food and folklore.
Nacel, your high school study abroad organization to study in Brazil.

Master Portuguese thanks to this high school exchange in Brazil! You can live as a local student and discover the culture, values…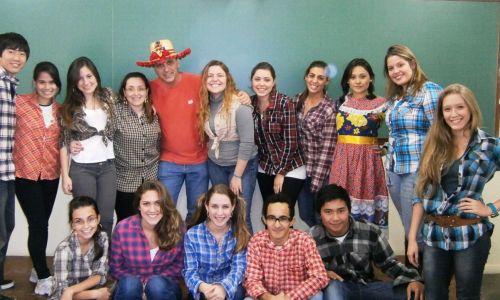 Nacel International
From 15 to 19 years old
Language : Portuguese
Length : Term, Semester, Academic year
Price from :

4890 USD