Looking for a language immersion and cultural travel abroad next summer?
Interested in going to school abroad for a few weeks and share the everyday life of local teens?
In need of an intensive language course with a private teacher?
Experience our language immersion programs with homestays.
Why choose a summer homestay immersion in France, in Spain or in any of the destinations listed below?
Travel independently, on the dates and for the length YOU have chosen
Choose YOUR destination and YOUR language
Be fully immersed in the language you study and avoid speaking your mother tongue for a quick language improvement
Live a real cultural journey and meet with real local people! Make friends for a lifetime!
Use the opportunity to travel during school time and attend a local high school!
Book intensive one-to-one language classes to boost your language skills quickly!
Choose your homestay immersion for high school students! We also offer a Homestay Immersion Program for Adults, inquire!
Discover our summer immersion programs for High School students!
Live with a welcoming and caring host family abroad for a few weeks and learn the language and culture from inside! The summer homestay immersion programs provide international High School students with an opportunity to become a member of a host family living abroad. During this homestay immersion for high school students, the student share the day-to-day life and special activities of a local host family. The program does usually not include language courses or group activities, even if it may be added as an option in some countries. Look at the various options for your language immersion with host family.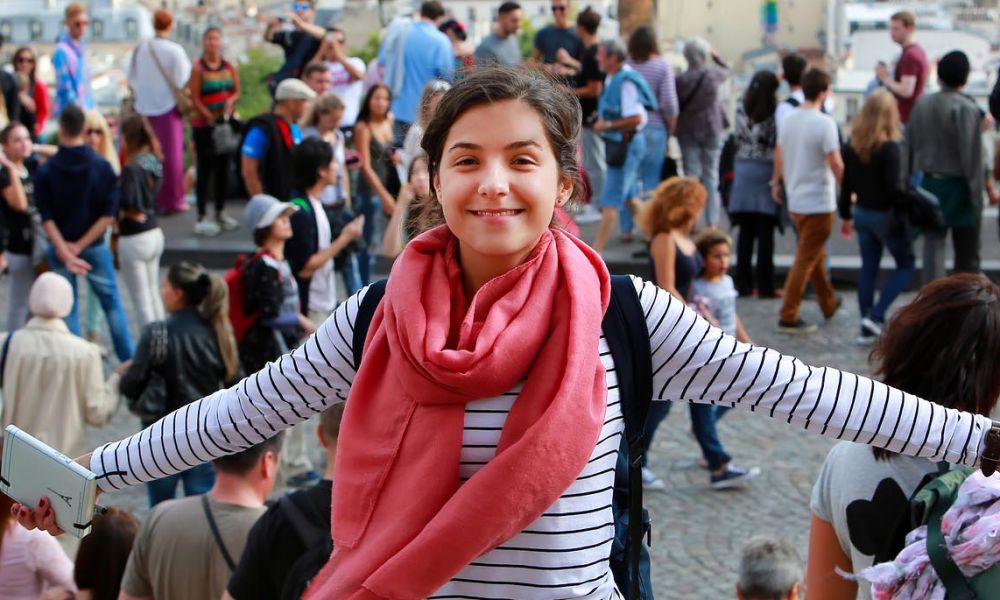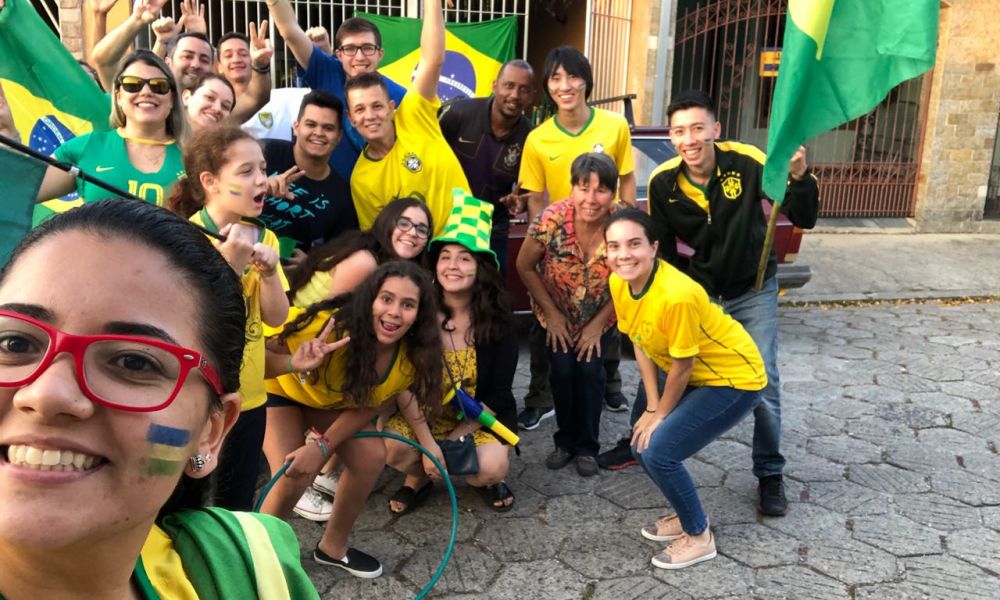 What should I expect from a language and culture immersion program?
International High School students are welcomed in a family not as a guest but as a real new member of the host family: the participant should therefore not behave as a tourist but as a new child of the family.

Students should be prepared to participate in, and to adapt to the family life and to help with various tasks at home. The more the student will try to learn about the local customs, diet and habits, the more rewarding the experience will be!

The student participating in a summer immersion program should be open-minded, mature and curious. He/she will make new friends, become acquainted with a foreign culture from the inside and make significant progress in learning a foreign language due to the constant immersion in the language studied.
Most homestays are living in small town or on the countryside. Very few families living in city centres may welcome exchange students due to the size of their housing. The language immersion with host family is organized thanks to motivated homestays eager to welcome a student from abroad.
What will I learn during my summer immersion program?
This exciting summer homestay for high school students promotes international understanding. It is an excellent opportunity to learn another language and discover a new culture and way of life.
Language improvement comes from the constant immersion within a family as well as with their friends and relatives. For example during your Spanish immersion in Spain, you will most probably be able to meet a lot of neighbors, including Spanish teenagers: during the summer time, it is usual for Spanish homestays to spend a lot of time out of home and therefore meet with the local community!
This summer immersion program is generally four weeks long, however some longer or shorter programs can be offered. We encourage you to stay as long as you can: the longer you stay, the more immersed you will be and the quicker you will learn new words, become more communicative, understand people better, express yourself more clearly.
Some options may be added alongside your summer homestay immersion programs:
Home Schooling: attend some language classes during your English host family immersion in the USA! This option is also offered in France.
School Integration (during school time only): for example during your Italian homestay in Italy or your summer immersion in Germany; this is also offered as an option to our homestay immersion in France and in most Latin American countries. Try out our English homestay immersion in Ireland! Meet with international classmates!
Discovery Paris with the French immersion in France (see program description).
Eligibility : This summer immersion program is dedicated to High School students from 13 to 18 years old. This program is suitable for students who are already quite autonomous and do not need a structured daily schedule. We recommend our participants to have a sufficient level in the language (1 to 2 years of study is a minimum) in order to be able to communicate, at least basically, with the host family members.
Destination :
We have plenty destinations on offer for you language immersion with host family: click on your preferred destinations above!
Accommodation: Host family immersion. Students are hosted in homestays who will provide full board accommodation and laundry.
Specification: Please note that participants cannot choose a specific area in a country for the homestay immersion. Nacel reserves the possibility to place the student anywhere in the hosting country. The goal of this program is to match a student with a host family, wherever they live, as this is not a touristic program. We try to match interests and hobbies as much as possible!
Dates: Individuals may choose dates all year round, depending on availability. June/July/August for summer immersion programs or academic year for school integration programs.
Application deadlines: We need to receive application at least 2 to 3 months prior departure.
Embark for amazing summer homestay immersion programs!
Check our homestay program information depending on the language you wish to improve!
French: French immersion in France
German: German immersion in Germany
Spanish:
Spanish immersion in Spain
Spanish immersion in Chile
Spanish immersion in Mexico
Spanish immersion in Argentina
English:
English immersion in Ireland
English immersion in the USA
English immersion in New Zealand
Italian: Italian immersion in Italy
Portuguese: Portuguese immersion in Portugal
If you are older than 16 and/or in need of a more intensive language study program, opt for the most efficient language learning program: attend one-to-one language classes and benefit from private language courses abroad.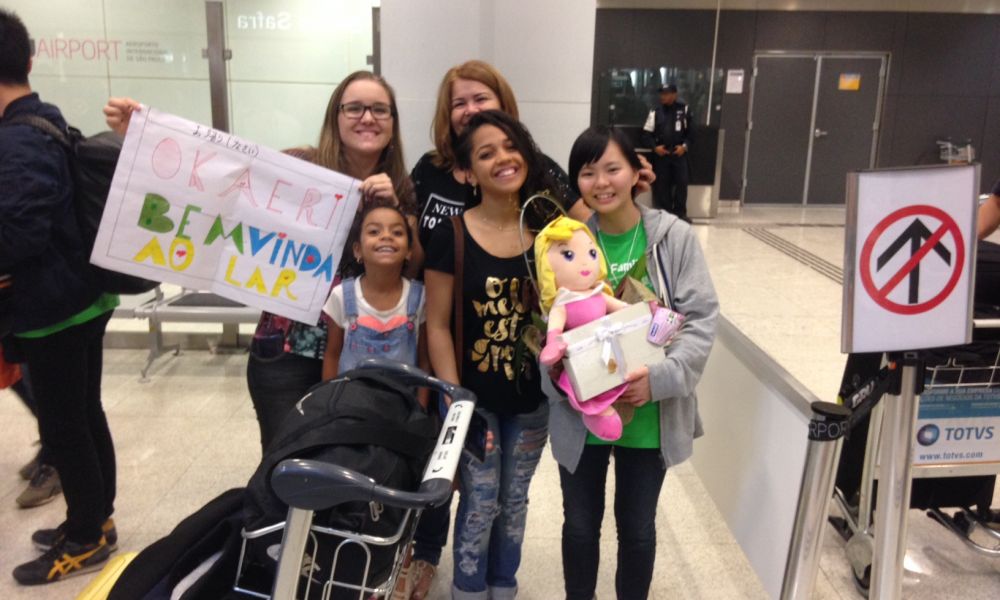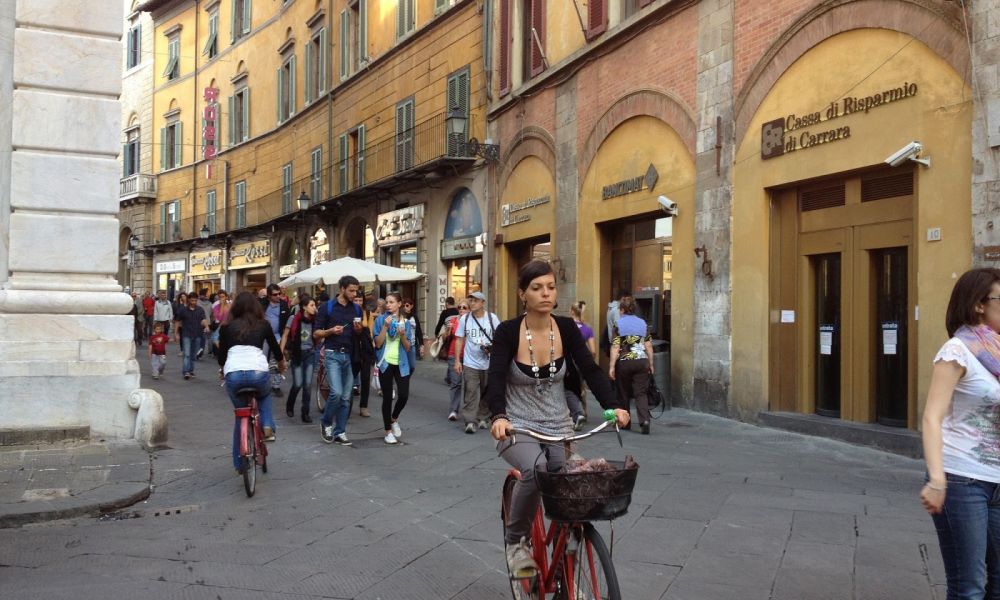 Intensive one-to-one language immersion classes with a private teacher for students and adults

The best way to learn a foreign language: live at your language teacher's home and get one-to-one private language classes. Discover our Homestay Immersions for adults!
Thanks to a homestay immersion with language courses in the country of your choice, you will be able to learn the language of your choice wherever you want in a short time! Live in your teacher's house and benefit from 15, 20 or 25 hours of private lessons per week. The content of these will be adapted to your interests and needs. Spend the rest of your free time visiting the area or doing other activities independently!
Living in the teacher's home and getting private lessons is the only language learning system which prevents the student from speaking his/her mother tongue after class and thus destroying a great part of what he/she has learnt. The one-to-one lessons are the whole key to rapid learning. Students will have the unique opportunity to be in a full homestay immersion experience, to live with and be individually taught by their own private teacher. This one-to-one homestay immersion program is very intensive.

Course Methodology: Each student is hosted by a private native teacher. This teacher has a further education diploma which might not be only languages. The methodology used during the private language lessons is always supervised by a local coordinator. The one-to-one language classes cover the 4 basic skills of the language learning process : oral and written comprehension, oral and written expression. Because the teacher is also in charge of the homestay accommodation, the Home Lessons program offers the unique opportunity of a full family integration. The student should indicate his/her level in the language studied. The timetable of the private lessons will be organized by the teacher.
Private Lessons at the Teacher's Home, Locations :
Private Lessons at the Teacher's Home, Other destinations on request : China, Costa Rica, The Netherlands, Portugal, Japan, Austria etc.

Private Lessons at the Teacher's Home, Key program highlights:
Dates : All year long. The student must arrive and leave on a Sunday.
Length : Minimum 1 week Home Lessons (length unlimited).
Accommodation : Teacher's family, full board.
Frequently asked questions
When will I know where my host family lives?
When you book our program private one-to-one language lessons at the teacher's home, the placement process may only take a few days.
In a pure homestay immersion program, we confirm the host family placement a couple of weeks prior to the student's arrival. This is only possible after we have visited, interviewed and screened the host family.
However, if the program includes high school integration, the host family placement can only be confirmed once the host school has accepted the student. This process may take several months.
Could I give preferences for the selection of my host family? 
If you book private language lessons at the teacher's home, we will choose a teacher and their family based on your preferences for location, accommodation, environment, and more.
When booking a homestay immersion program abroad, it is mandatory to fill out an application form where you may provide some useful information such as special dietary requirements, preferences regarding children or pets, etc. It will help us to ensure that your homestay experience is as comfortable and enjoyable as possible.
Will the host family have children of my age?
We cannot guarantee that the host family will have children, including children of your age.

If you book our program for private one-to-one language lessons at the teacher's home, it's possible that some families may not have children at home or that their children may not be available during the time you are staying with them.
When booking a homestay immersion program abroad, they may or may not have children. If there are, we cannot guarantee that they are the same age as you. However, based on our students' experiences, living with families that have older or younger children can be a very enriching experience.
How do you select host families?
Families have the opportunity to apply to become a host family for a student, whether it be for a short or long stay. The purpose of this is to share their language and culture with someone from abroad.
Host families can either be volunteer-based or paid homestays, depending on the program and country.
Our team meticulously selects, visits and screens each host family to ensure they meet our standards. This includes checking the hosting conditions, the host family's motivations, and expectations. We also provide them with an explanation of the program's goals and what is expected of our students.
Is there a background check of host families?
Depending on the country, prospective host families who participate in a homestay immersion program provide official clearance documents and authorization.
These legal requirements are in place to ensure the safety and well-being of our students.

When do I have to start planning my homestay immersion?
The earlier you apply, the better, especially during summertime as it gets busy.
If you want to book private one-to-one language lessons at the teacher's home, we recommend planning for a minimum of four weeks in low season and a minimum of two months in high season.
For pure homestay immersion, we suggest planning at least four months before arrival.
What cultural activities or excursions are available during my stay?
In private one-to-one language lessons at the teacher's home, for an extra fee, you may book 10, 15 or 20 hours of activities per week or 3, 4 or 5 cultural visits per week. Your host teacher will be part of them, which will also allow you to continue learning and practicing the foreign language.
In a pure homestay immersion, some countries may offer tours for an extra fee.
In general, the host family will allow you to improve your foreign language skills and to experience the culture and country from the inside, and not as a tourist. You can look forward to spending quality time with your host family, participating in their activities, and sharing your own experiences and knowledge about your home country.
Could I choose my host family?
When you choose one-to-one language lessons at the teacher's home, we carefully select a teacher and their family based on your requirements and provide you with a complete profile. If you feel that the teacher offered or the town are not the right fit for you, we explore alternative options and try our best to accommodate your needs.
When you book a homestay immersion program, while you do not have the option to choose the host family, we strive to match you with the best possible one who is interested in welcoming you into their home for a cultural exchange.