10 Tips on making your student homestay awesome for everyone!
Students thinking about studying abroad have several options with regard to their living situation. Student homestay programs place foreign students with host families in a chosen country. The student can then be an integral part of the family dynamic while also being provided for.
The number of international college students has drastically increased over the last several years. Students and parents are seeing the benefits of traveling to other countries to experience a different culture first hand.
An increase in student homestay programs is providing more opportunities for students seeking to hone their language skills during an unforgettable life experience.
Living in the home of a foreign family can be quite a culture shock. Cohabitation can be an awkward experience, especially when you don't know each other.
Fortunately, there are things you can do to make you student homestay more beneficial to you and the host family.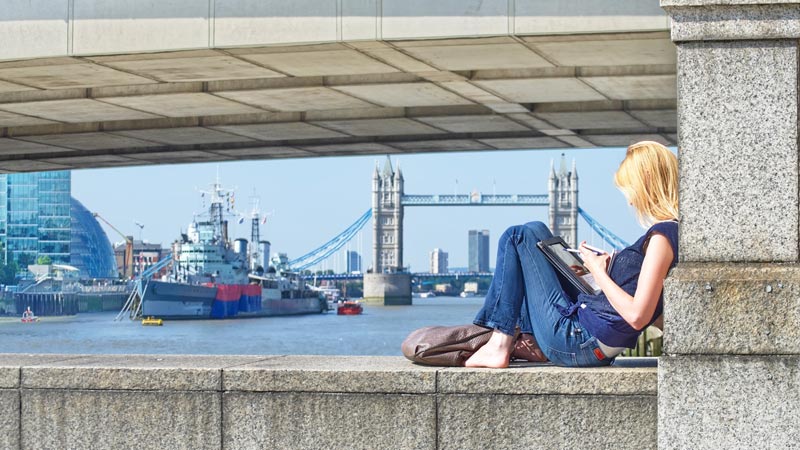 Use the Language

You're in a unique position to learn a foreign language through total immersion. Living with a host family gives you a perfect setting for practicing the language in an encouraging environment.

It's likely that your host family will speak your native language to some extent. While this may come as a relief, try to practice your foreign language skills by speaking the host family's language with them. This will help form a close relationship with you and your hosts.





Be upfront about your needs and concerns



Before you go, think about any special needs or concerns you may have. Letting the family know beforehand will help avoid difficulties when you get there. Everything from dietary restrictions to any medical issues you have should be communicated.

The organization who is placing you should know about any special requirements you may have. This could help them place you with the most appropriate family. They will also be able to communicate your requirements to the family before you get there.




Communicate your expectations



Assuming things with regard to conduct can lead to problems. When you arrive, it's important to establish what each party's expectations are of each other. This helps avoid conflict in the future.

Talk about things like curfews, meal times and house rules. You'll need to be clear with your host family about your day-to-day schedule so they know what to expect. Furthermore, they need to know what you expect of them.



Respect Local customs



Understanding the customs and practices of another culture can be difficult. You'll likely get a good grasp on local customs and behavior shortly after being there. But you should do some research beforehand and never feel embarrassed about asking your host family.

Things like religious traditions, appropriate attire, and other cultural laws are impossible to understand without research. Do some exploring online before you go and learn a little about the culture you are about to be a part of. You don't want to embarrass yourself or get into trouble because you aren't properly informed.

Do some exploring online before you go and learn a little about the culture you are about to be a part of. You don't want to embarrass yourself or get into trouble because you aren't properly informed.



Don´t be afraid to make new friends



Although a student homestay sets you up with a direct relationship with a foreign family, you shouldn't be shy about making additional friends. This is a great way to have a more in-depth cultural experience. It's also a perfect language learning tool.

Host families will often include teenagers who can help introduce you to their social circle. This will allow you to meet people outside the family and form meaningful relationships. Many students who participate in homestays end up forming lasting friendships.



Touch base with your homestay organization



Remember to stay in touch with the organization that placed you with your host family. It's good to let them know how things are going. They'll be pleased to know if everything is running smoothly.

Alternatively, if there is a problem with the host family, look to the organization for solutions. They are experienced in these matters and can offer assistance if needed. They are there to support you, so don't be afraid to reach out.



Bring a gift to show your gratitude



Bringing a gift to your host family is a great way to break the ice and get things started on the right foot. Giving a gift that is traditional in your own culture will be a gracious and well-received gesture.

Giving a gift that is traditional in your own culture will be a gracious and well-received gesture.



Respect the household



During a student homestay, it's important to treat the host family's house with the utmost respect. Remember, this family is taking you in. They still have to keep their own careers and responsibilities in motion.

Cleanliness and respect for the house rules are crucial. Don't risk damaging the relationship you have with the family by being disrespectful. As rule, treat their home as you would treat your own.



Be open with your host family



After you've acclimated to life in another country, you'll become more comfortable and confident. You may want to travel or stay with new friends you've met. This is fine, but your host family needs to know your plans.

Always inform them of overnight plans or travels you intend to do. Unnecessary worry could be avoided with open communication.



Don´t lose touch after you leave



When you're student homestay has come to an end, always stay in touch with your host family.

You've made great connections and will remember the experience forever. Use this as an opportunity to grow your relationship.
Get Started with a Student Homestay Program Today

Preparation is crucial when traveling abroad for an extended amount of time. And living with a foreign family can feel pretty intimidating. We hope the tips above help you in forming a more substantial relationship with your host family.
Nacel provides opportunities for students seeking travel abroad programs to further their international and language studies. Contact us today to discuss your future.