High School Abroad Netherlands
Have you ever dreamed of riding a bike in Amsterdam? Visit some art galleries or see the flowers market? Be an exchange student in Europe with Nacel!
Our student exchanges in the Netherlands, will allow you to improve your Dutch in no time and discover the lifestyle of a Dutch student! Live with a host family and attend high school for a semester or an academic year.
Studying in Holland with Nacel is easy! Students from all over the world practice your Dutch at the school with their new Dutch classmates and teachers. After school, they participate in other activities and spend time with their host family. Learn more about our study abroad programs.
Nacel, your high school study abroad organization to study in the Netherlands.

Study abroad and become an Exchange student in the Netherlands. Redefine your world in Europe! Attend a local high school for a…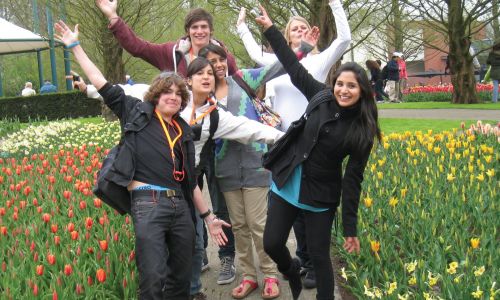 Nacel International
From 14 to 18,5 years old
Language : Dutch
Length : Semester or Academic year
Price from :

9140 EUR
Other program in Netherlands