High School Abroad Ecuador
Ecuador, a country full of culture and ancestral traditions. Although other indigenous languages are spoken in the country, the official language is Spanish. Thanks to our student exchanges in Ecuador, you can study in this Andean country!
Study in South America through our study abroad prorams. You will improve your Spanish thanks to a full immersion in the country. Live with an Ecuadorian family and attend high school for a semester or an academic year.
Once in the country, you will try new flavors and discover more about Ecuadorian culture. At school, you will meet your new classmates and teachers who will only speak to you in Spanish! You will live a forgettable experience being a high school exchange student abroad with Nacel.
Nacel, your high school study abroad organization to study in Ecuador.

What is the lifestyle like for an exchange student in Ecuador? Find out thanks to our high school exchange!Study abroad in…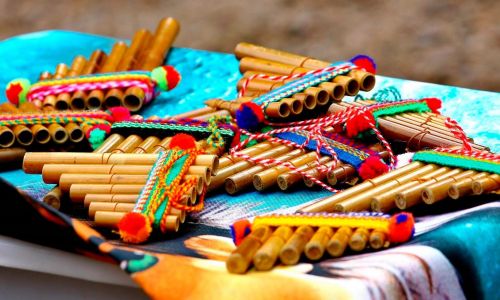 Nacel International
From 15 to 18 years old
Language : Spanish
Length : Semester, Academic Year
Be a high school exchange student in Ecuador!
Your foreign exchange program in Ecuador with Nacel: Ecuador is the samllest country in the Andes but is still very diverse in terms of landscapes and climates, from the Amazon area in the east of the country to the coast in the west. Also remember that the Galapagos islands belong to Ecuador as well! The local culture is family-orientated, hard working, very welcoming and friendly: exchange students quickly feel like at home with their volunteer Ecuadorian host family. These host families are trained to host an international high school exchange student for a student exchange in Ecuador and are therefore well prepared.
The high school in Ecuador is quite different from the one exchange students attend in their own country. Ecuadorian high schools are also different from community to community, public to private. During this High School program in Ecuador, most exchange students will be placed in private schools. The school, rather than the student, determines the class schedule and choice of classes. There is not much flexibility.
Choosing this student exchange in Ecuador, international students will have the chance to participate in monthly activities such as using the Quito teléfériqo, sharing a Christmas dinner, or go to Bowling with the other exchange students. Excursions will also be suggested, for example to the Galapagos islands, to the Cuyabeno jungle, to the Salinas beach but you may also once take a train to the highlands!
Spanish in Ecuador has the reputation to be the purest: participate in this high school exchange in Ecuador and go back home with advanced speaking, listening, reading and writing skills!