Study English abroad at an official language school in Canada and get a certificate!
Language Schools are the most traditional way to learn a language. In our language school in Canada, you will find English courses in Canada for young people and adults of all levels: beginner, intermediate and advanced. This program stands out for its great flexibility. You will have plenty of free time after classes to do other activities or to work.

Teachers are native speakers and have a lot of experience teaching the language to international students from all corners of the world. This program includes accommodation. You can choose to live with a host family or live in a student residence. Study in Canada with Nacel!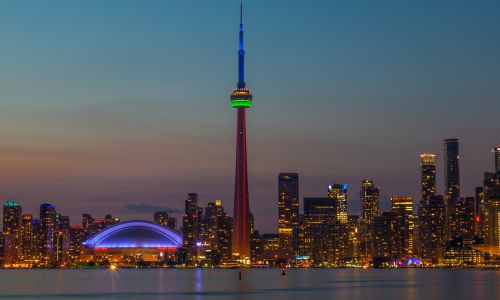 Nacel International
Listen to your dreams! If you're between 16 and 99 years old, take English courses in Toronto and discover the city! Study…
From 16 to 99 years old
Language : English
Length : From 1 week
Price from :

550 CAD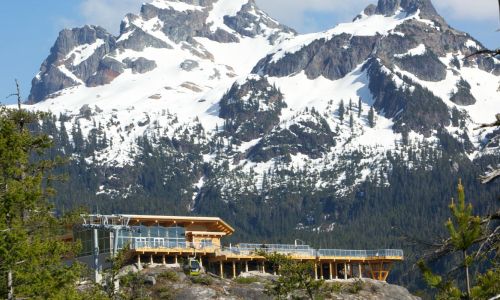 Nacel International
Learn English abroad and discover British Columbia in your spare time! English courses in Vancouver for students and adults. …
From 16 to 99 years old
Language : English
Length : From 1 week
Price from :

410 CAD
Nacel Language School Canada highlights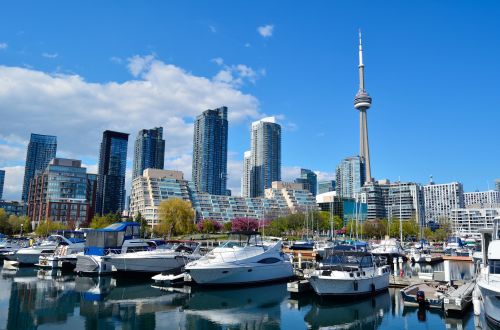 Welcome to Canada! You can choose the city, the dates of the program and the type of accommodation you would like! Choose your language school in Canada.
Advantages of studying at a English language school in Canada
You will be able to:
live in a country different from yours
find language courses for your level: beginner, intermediate, advanced
learn vocabulary faster thanks to the immersion in the country
gain fluency in English by speaking with native speakers while you are outside the school
discover the lifestyle of local Canadian people in your free time
do tourism in Vancouver or Toronto
get to know other international students like you
gain more experience by being independent
Learn English in Canada - Nacel English courses in Canada
We offer English courses in Canada for students and adults! You can travel with a friend or alone!

This program has what you're looking forward
improve/learn English in Canada
live a new experience abroad
discover Toronto or Vancouver
meet other international students
a program with great flexibility
Learn English in Canada while attending English courses at a language school in Canada, either in Toronto or Vancouver.
What would be my routine like studying in Toronto or Vancouver?
After you have eaten your breakfast, take the closest transport to your home so that you can attend the English school.
As you will have your class schedule from day one, you will already know which class to settle into. Listen carefully to the teacher and try to speak English as much as you can!
After classes, you're free to do whatever you want!
The English language school offers free or paid activities that are completely optional. Ask for the calendar of activities at the school secretary's office.
Here are some ideas to do in your free time in Canada!
Review/re-read what you have learned in class
Visit tourist sites in the area
Eat in local restaurants
Visit museums, monuments, shops, markets, etc.
Going out with new friends
Doing part-time work
Participate in activities offered by the school
On weekends, there are no courses, so you can discover the city and its surroundings. you can even spend the weekend in another city around!
Learn more about our destinations in Canada!
Ready to book the program? Start preparing your trip from now on! Read more about Toronto or Vancouver. There are a lot of monuments, major events, shopping centres, what to see and to do, food, activities!
Choose your language school in Canada among:

We have supervised English courses in Canada with activities as well!
Language school courses are for mature, independent, responsible students and adults accustomed to taking public transport alone. If you are between 13 and 18 years old and are looking for supervised English courses, with accommodation and all meals, take a look at:

For more information about our English courses in Canada, Contact us!
Live the best moment of your life in Canada with Nacel!