Learn spanish in Argentina
One of the South American countries with a lot of European influence is Argentina. Its capital, Buenos Aires has a lot to offer its students! Learn Spanish in Argentina with Nacel.
We offer summer homestay and high school exchange in Argentina for students from around the world! Take this opportunity to live in South America!
Top 10 reasons to learn Spanish in Argentina
You will be able to speak with over 320 million people around the globe who speak Spanish.
Argentina is the second largest country in Latin America, and boasts a variety of natural wonders and cultural attractions, centered around the capital city of Buenos Aires.
The art, museum, and culture scene is never ending as there is always a different gallery, exhibit, or show to be enjoyed.
Argentina has many gastronomic treasures, from traditional dishes to international cuisine.
Live a new experience learning Spanish abroad and discover South America!
Develop your creativity. To learn a new language stimulates the imagination.
Learn to dance Tango! See the sensual and seductive Tango danced by professionals from Argentina.
Add a new language to your CV. Spanish is an incredibly widespread and useful language.
Prices of basics are very affordable for students, which leaves you with a bigger budget to travel and see the sights.
After completing your Argentina study abroad experience you'll have lots of nearby and accessible places to travel and explore.
Since 1957, Nacel offers a wide range of Study abroad programs and Spanish courses in Argentina for students and adults. Our Argentinean coordinators will make your language travel in Argentina an exceptional and unforgettable experience.
We offer you Spanish courses in the most beautiful destinations of Argentina: learn Spanish in Argentina!
Invest in your education. Learn Spanish in Argentina with us and travel cheaper and more local. Hundreds of students have already traveled with Nacel. You are welcomed in the Nacel's family as well!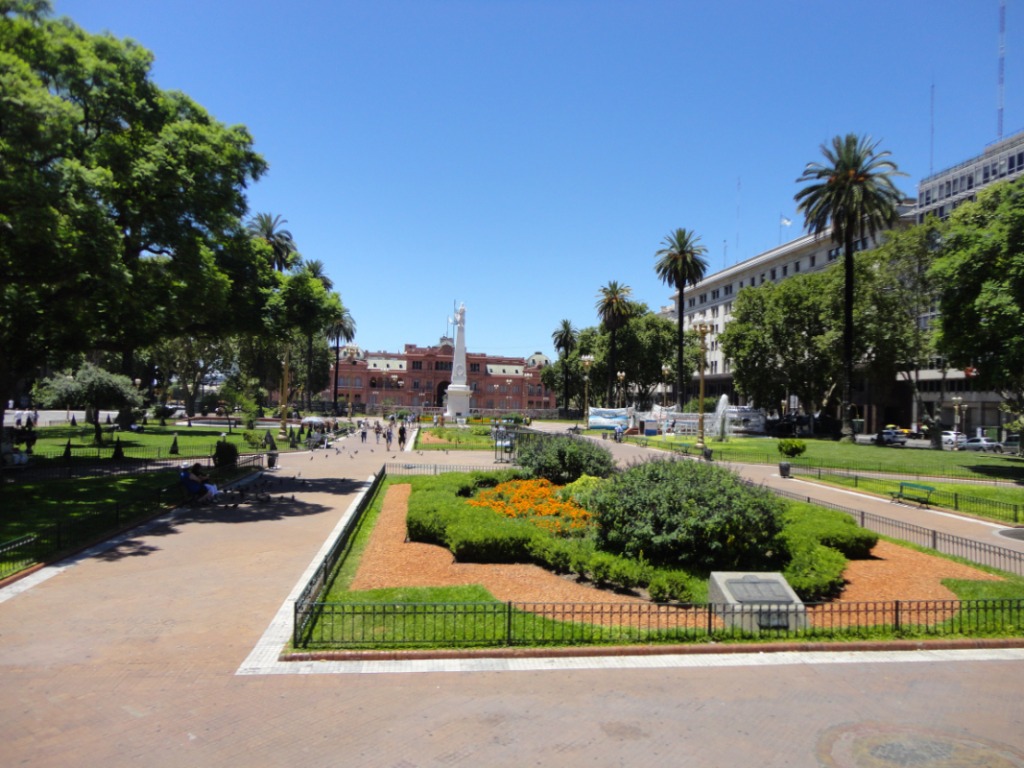 Argentina in short
Country: Argentine Republic

Number of inhabitants: 41,769,726 (July 2011 EST.)

Climate: mostly temperate; arid in southeast; subantarctic in southwest

Capital: Buenos Aires

Government type: republic

Currency: Argentine peso (ARS)

Religions: nominally Roman Catholic 92% (less than 20% practicing), Protestant 2%, Jewish 2%, other 4%
Languages: Spanish (official), Italian, English, German, French

National Holiday: Revolution Day, 25 May (1810)

GDP per capita: $14 700 (2010 est.)
The country's official language is Spanish. However there are some forms that differ from Spanish as spoken in Spain (For example the use of "vos"). Rioplatense Spanish or River Plate Spanish is a dialectal variant (or simply, a "dialect") of the Spanish language spoken mainly in the areas in and around the Río de la Plata basin (or River Plate region) of Argentina and Uruguay, and also in Paraguay.
If you wish to discover the vibrant Buenos Aires city, admire the immense Catedral Metropolitana (Metropolitan Cathedral). Buenos Aires is a heady mix of vibrant Argentine culture and cosmopolitan city life. It is a city known for its many shops too!
Book a Spanish language course in Argentina with Nacel!