Spanish lessons for students and adults of all levels in a Language School in Spain.
If you are 16 years old or older and are looking for a program that allows you to live in Spain and take Spanish courses, we introduce you to our Spanish Schools in Spain. They are a great opportunity to reconcile classes with your private or professional life. There, you can meet other international students, like you, who are interested in learning the language and living an experience abroad.
ADVICE from our neutral and experienced educational advisors
THE BEST SCHOOLS The best accredited language schools selected for you by Nacel.org.
PERSONALIZED APPROACH Single point of contact for all your questions
PERSONALIZED EXPERIENCE Let us help you find the perfect stay!
Why book with us?
We advise you on the best schools and how to reach your language goals.
We help you choose the type of language vacation that best suits your needs and accommodation requirements.
Choose a language, a country, a type of accommodation and the dates you would like to travel. You can travel from two weeks to several months. Take a look at the different options in Spain or contact us directly.
Have the best time of your life in Europe! Take Spanish courses in Barcelona and experience the Catalan way of life!Broaden your…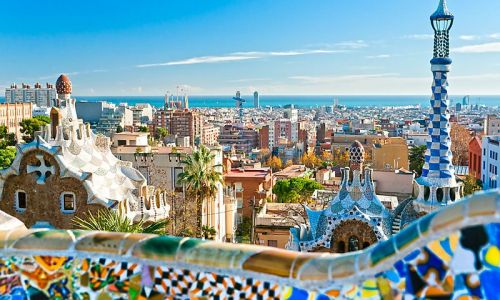 Nacel International
Centrally located school
10 min from the beach
8 students per class
Many free activities
Travel with your friends or alone to Europe in order to learn Spanish in Madrid! Live a intensive Spanish immersion adventure in…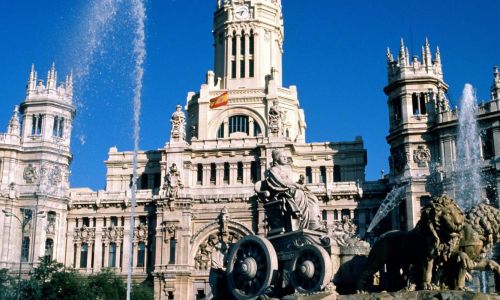 Nacel International
Capital of Spain
Affordable city to study Spanish
City that never sleeps!
From 17 years
Have a brilliant year, living new enriching experiencies abroad! What about living in the Paella's city: Valencia ?Valencia…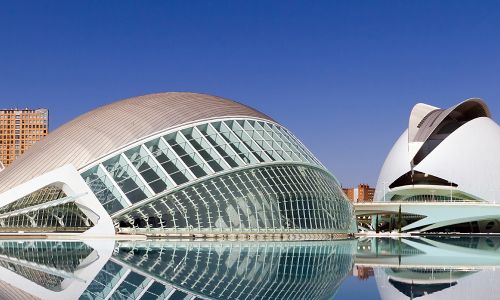 Nacel International
From 16 to 99 years old
Language : Spanish
Length : From 2 weeks
Price from :

294 EUR
Learning Spanish in Spain is fun and cheap with Nacel. Choose the city you want and participate in our Spanish Courses in Spain with accommodation included!
Learn Spanish in Spain: Travel alone or with your friends!
Spanish courses in Spain for students and adults. You will be able to:

learn Spanish in Spain
improve a language abroad
live a new experience abroad
discover a new place
meet other international students
participate in a program with great flexibility
Have fun abroad! Learn Spanish in Spain while attending Spanish courses at a language school in Spain: Barcelona, Madrid, Valencia.
You can choose the destination, the dates of the program and the type of accommodation you want!
Spanish Language school in Spain: My routine
After you have eaten your breakfast, take the closest transport to your home so that you can attend the Spanish language school.
As you will have your class schedule from day one, you will already know which class to settle into. Listen carefully to the teacher and try to speak Spanish as much as you can!
After classes, you're free to do whatever you want!
The Spanish language school offers free or paid activities that are completely optional. Ask for the calendar of activities at the school secretary's office.
You can do an infinite number of things. Some ideas are:
Review/re-read what you have learned in class
Visit tourist sites in the area
Eat in local restaurants
Going to the cinema or theatre
Visit museums, monuments, shops, markets, etc.
Going out with new friends
Doing part-time work
Participate in activities offered by the school
On weekends, there are no courses, so you can discover the city and its surroundings. you can even spend the weekend in another city!
What can I do in my free time?
Start preparing your trip from now on! Learn more about monuments, major events, shopping centres, what to see and to do, food, activities, and a lot more of your favorite city!
Choose a language school in Spain among the below destination:

For more information about our Spanish courses in Spain, contact us!
Live the best moment of your life in Spain with Nacel.
Are you looking for supervised Spanish courses?
Language school courses are for mature, independent, responsible students and adults accustomed to taking public transport alone. If you are between 13 and 18 years old and are looking for supervised Spanish courses, with accommodation and all meals. Fun activities are available on afternoons and weekends! Soccer, paddle tennis, robotics, and a lot more!
Join this Spanish summer camp in Madrid. Book our Spanish Summer Camp in Spain, if you wish to improve your Spanish, discover the Spanish culture and have fun with other teenagers, our summer camps in Spain are the right choice for you to make!
Discover our Summer camps in Spain:
Do not only study Spanish, live it!