Studying abroad Helps students prepare for life!
As a high school student, do you ever think about studying in a new land to experience new cultures?
Studying abroad as a young high school student has so many benefits once the program ends. Learning in a new part of the world can create lifelong memories that shape who you are as a person.
Learn more about how studying abroad helps students prepare for the next step in life.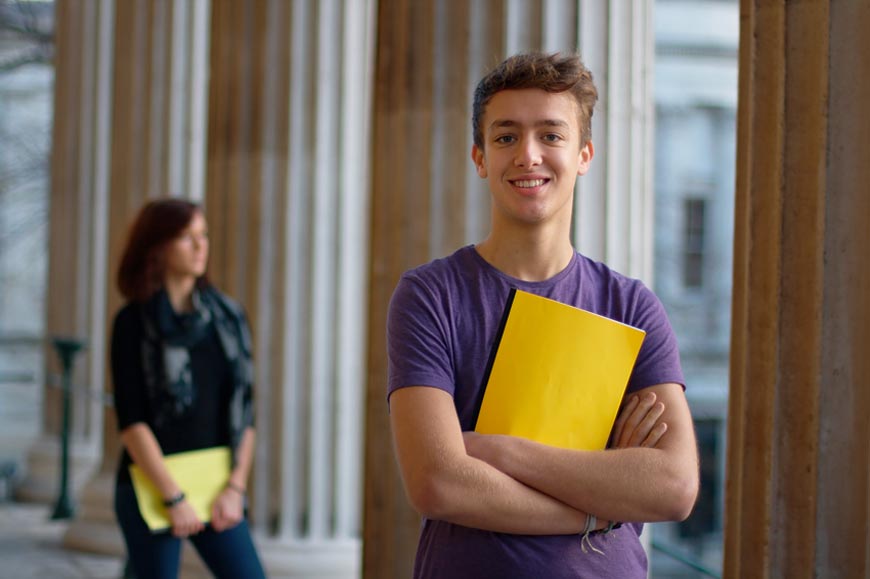 Studying Abroad Helps Students See The World to Succeed in Global Business Careers
Looking for a fun way to mark a bunch of countries off your bucket list to prepare yourself for a successful career in global business?
Studying abroad can offer you the best way to achieve incredible new outlooks on various cultures. This is something that not all students experience at a young age.
When you choose to study abroad, you are opening up your horizons to experience a brand new way of life. As students, you are given a chance to learn how to eat, dress, talk, and live like someone else for a period of time.
Take on the challenges of learning how to live and thrive in another culture. This can definitely lead to success in a future career in global business. Seeing the world while taking classes in another environment helps students understand other cultures through a new lens.
As a student who hopes to take on a career in global business, studying abroad offers plenty of opportunities. For example, you can develop new language skills to communicate with foreign business partners in the future.
There will be times when you clash with co-workers who come from a different background than you. You can use your time studying abroad to remember how to operate communication skills to understand each other.
Living Abroad Leads to Lifelong Connections
Another wonderful aspect that comes along with choosing to study abroad while in high school is the friendships you'll make.
As students, you will bond with one another during difficult times adjusting to a new culture. You will find lifelong friends, and you spend time with a few students to travel to other places over the weekends.
Spending time studying together for quizzes and exams will also draw you closer to each other. The act of studying abroad in a foreign country brings people together in a way that no other activity does.
These bonds will create the best memories for you all to reflect on after your high school career is over. In fact, some of your favorite high school memories can be the times you went backpacking in Berlin or found delicious crepes on the French Riviera.
Just imagine the possibilities of making quality connections with those around you. In addition to the other students in your group, you may also connect with the locals living in the country you reside in.
If you stay in contact with your professors, they may offer you insightful information to attend a local college nearby. These teachers can also provide references when you apply for colleges and jobs.
Studying Abroad Makes You Responsible
As a teenager, you may only feel responsible for taking care of your car or walking your dog every afternoon.
While living in a new foreign country, your responsibilities will most likely change overnight. If you never washed your own clothes before, you will learn how to clean your clothes while away from home!
Becoming a responsible young adult is another way studying abroad helps students prepare for the next steps in life.
College life includes learning how to operate the washing machine and cleaning your own sheets, so preparing yourself while abroad can be beneficial for your next four years.
When talking about responsibilities, you will also need to be careful about storing your important documents, such as your passport and credit cards, so thieves are not inclined to steal from you.
Take responsibility for your things as soon as you set up your dorm room. Lock away all of your most valuable items, and even consider leaving most of these at home.
Crime is an issue to think about when you arrive a wide-eyed tourist, so acting like a responsible individual can help students stay alert at all times to eliminate these problems altogether.
While Living Abroad, You Will Learn About Yourself
As you embark on your solo journey to a new place, consider the steps you've already taken to arrive a confident student.
You will learn so much about yourself when you begin taking classes in a new atmosphere. At first, you may find it difficult to adjust to the military time and the cultural differences, but who doesn't love a little excitement for the unknown?
To grow and become an adult, you need to put yourself out of your comfort zone. By signing up to travel and live in a brand new part of the world, you are taking on huge risks that can give you major rewards.
So you are a little scared to live by yourself for the first time in your life. Who wouldn't be? Sharing these experiences with the other students around you will lead to quality friendships as you all bond over being afraid in the beginning before you open up!
Living abroad completely helps students prepare for the next steps in life, such as planning for college.
Our top-rated programs at Nacel are just what you have been looking for to start building the confidence you need to ace future job interviews as you recall the experiences you had while living in a foreign country.
Use these unique cultural experiences, such as working on sheep farms in Ireland or learning how to trade stocks in London, to tell your individual story while applying for jobs because it will give you an edge that others lack.
Learn More About Travel Abroad
Are you interested in making your own memories traveling abroad to a new foreign country this year?
Our flexible programs make it easier than ever before to find the perfect program for you!
Be sure to contact us at Nacel for more information. We are more than happy to assist you with planning and scheduling a cultural experience. Why not choose an affordable program that suits your interests?
Our services include programs for both high school students and students currently enrolled in college.
If you need more information about our travel abroad programs feel free to call us or contact us here.