Junior Language Courses United Kingdom
Improve your English with Nacel thanks to one of our English courses with activities in England.
We offer English courses for adults and students at our Nacel English School London! Study the language in the mornings and participate in the activities offered in the afternoons. Discover London's main attractions with your classmates and your English teacher. A fun and safe way to get to know one of the most visited cities in Europe!

Are you interested in computer programming? Take part in our new English and Computer Programming in London during the summer! Students between 14 and 17 years old can improve their English by learning more about coding and app development abroad.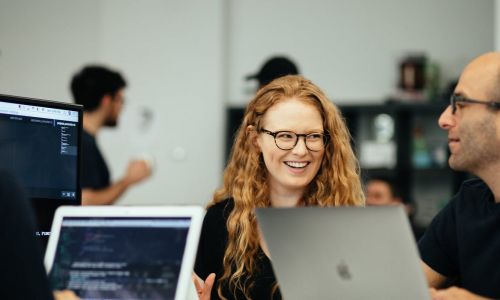 From 14 to 17 years old
Language : English
Length : 2 weeks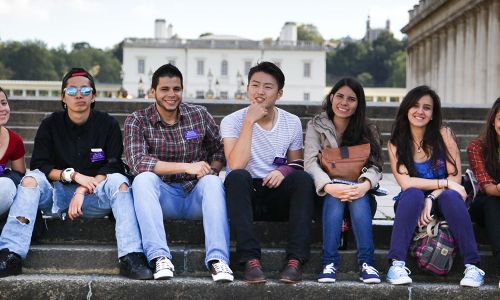 From 16 to 99 years old
Language : English
Length : 2, 3 or 4 weeks
Price from :

1990 GBP
Nacel Junior Language Courses United Kingdom highlights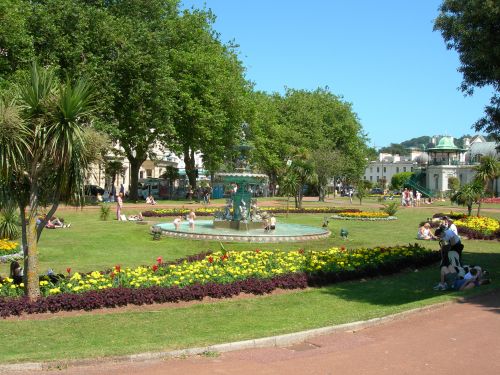 ELIGIBILITY : 13 to 18 years old

DESTINATION : We offer English language courses in England. You can have English language courses in many beautiful areas of England. Discover Wirral, Plymouth and Midlands thanks to our English Language Courses!

LENGTH : 2 or 3 weeks of English language courses in England during June, July and August

LANGUAGE COURSES: This English language courseoffers participants a more structured opportunity to improve language skills, by grouping 4 to 5students together in a tutorial format.Native teachers are selected for their skills in teaching the hostcountry language, their relationship with young people, andenthusiasm for sharing the country's culture. English language courses are held on four days per week either in the teacher's home or in a host family. Afternoon excursions are designed to build on the skills learned during class time.

TUITION : English language courses are usually held in the morning and afternoons are devoted to tutor-led excursions. Aweekly full-day activity completes the English language courses program. The format of theday is: around 3 hours of English language courses on morning with the tutor, lunch shared togetherunder tutor's supervision and afternoon fieldactivities. So for 3 weeks of English languages courses, students have a total of 36 hours language courses, and 72 hours of English language exposure with their tutor in total .
FIELDS ACTIVITIES: During the afternoon, the students and the tutor go on field activities. This is usually bowling, coocking, discovery of a famous town, boat trip ... You will be able to discover the English culture and way of life during your English language courses program.
ACCOMMODATION : During the English language course, students stay with their English host families, withwhom they spend evenings and weekends.Participants often use the English Language Courses as a stepping-stonebefore resuming High School. It is an excellent way to brush upon their language before going to school and to have some fun at the same time. All host families provide full room and board. Our English language courses allow you to improve your English while having fun in Ireland!

DATES : Students must arrive on the fixed arrival date at the airport indicated

The United Kingdom of Great Britain and Northern Ireland (usually shortened to the United Kingdom, the UK, or Great-Britain) is a country and sovereign state that is situated in west Northern Europe. Its territory and population are primarily situated on the island of Great Britain and in Northern Ireland on the island of Ireland, as well as numerous smaller islands in the surrounding seas. The United Kingdom is bounded by the Atlantic Ocean, and its ancillary bodies of water, including the North Sea, the English Channel, the Celtic Sea, and the Irish Sea.
The official name of the UK is the "United Kingdom of Great Britain and Northern Ireland". The name refers to the union of what were once four separate nations: England, Scotland, Wales and Ireland (though most of Ireland is now independent).
England - The capital is London.
Scotland - The capital is Edinburgh .
Wales - The capital is Cardiff.
Northern Ireland - The capital is Belfast.
AREA: 244,820 sq km
CLIMATE: Temperate; moderated by prevailing southwest winds over the North Atlantic Current; more than one-half of the days are overcast
POPULATION: 60,6m
RELIGIONS: Christian (Anglican, Roman Catholic, Presbyterian, Methodist) 71.6%, Muslim 2.7%, Hindu 1%, other 1.6%, unspecified or none 23.1% (2001 census)
LANGUAGES: English, Welsh (about 26% of the population of Wales), Scottish form of Gaelic (about 60,000 in Scotland)
GOVERNMENT TYPE: Constitutional monarchy
CAPITAL: London
CURRENCY: British Pound
NATIONAL HOLIDAY: the UK does not celebrate one particular national holiday.
GDP PER CAPITA (purchasing power parity): $30,100 (2005 est.)
France = $29,600 (2005 est.)
USA = $41,600 (2005 est.)
China = $6,800 (2005 est.)
Bresil = $8,300 (2005 est.)
Book our English Language Courses in England! If you wish to improve your English, discover English culture and have fun with other teenagers, our Language courses in England are the right choice for you to make!
Other program in United Kingdom