If you want to improve your English abroad in a small country located in Europe for a couple of weeks, we recommend English courses in the teacher's home in Malta!
You can live in your teacher's house to learn the language and receive personalized one-to-one lessons for 15, 20 or 25 hours a week! Discover Malta in your free time and practice your spoken English with native English speakers living in the island!
This is a program of English immersion and courses in Malta. If you want to study English with a friend abroad, you can save up to 150 euros a week by sharing the teacher! Go on an adventure with Nacel International!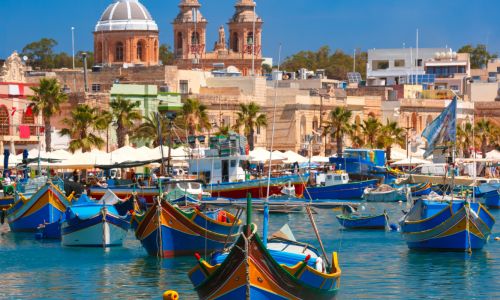 From 16 to 99 years old
Language : English
Length : From 1 to 50 weeks
Price from :

1190 EUR
Nacel Home Lessons Malta highlights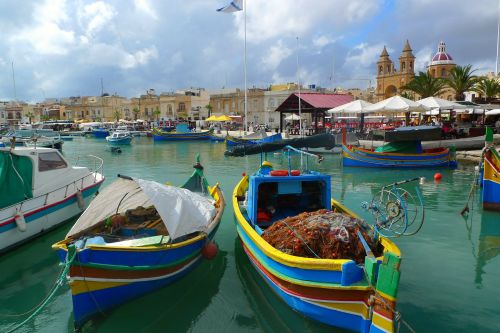 Livingin the teacher's home and getting private lessons is the only language learning system which prevents the student from speaking his/hermother tongueafter class and thus destroying a great part of what he/she has learnt. The home lessons in Malta are the whole key to rapid learning of the English language. During their home lessons in Malta, students will have the unique opportunity to be in a full immersion experience, to live with and be individually taught by their own private teacher. This home lessons in Malta program is very intensive, and will allow you to improve quickly your English.

COURSE METHODOLOGY
Learn at your teacher's home! During the home lessons program, each student is hosted by a private native teacher, in Malta. This teacher has a further education diploma which might not be only languages. The methodology used during the Home Lessons in Malta is always supervised by a local coordinator. The one-to-oneHome Lessons in Malta will cover the 4 basic skills of the language learning process : oral and written comprehension, oral and written expression. Because the teacher is also in charge of the accommodation, the Home Lessons in Malta program offers the unique opportunity of a full integration. The minimum level required is intermediate. The student should indicate his/her level in the language studied when he books his home lessons in Malta.

ONE-TO-ONELANGUAGE COURSES
During the home lessons in Malta program, the teacher gives 15, 20 or 25 hours of privateone-to-one tuition according to the student's choice. The timetable of the Home Lessons will be organized by the teacher.

DISCOUNT Duo option : we can offer a "duo" option giving two students the opportunity to share the one-to-one experience for a discounted price. The two students should have the same level and motivations.

Each duo student can save 152 EUR per week!

LOCATION : During your home lessons in Malta, you will be able to do many activities and sight seeing once there. Discover this fabulous country thanks to our home lessons in Malta!

AGE : From 16 years old on arrival.

DATES : All year long. The student must arrive and leave on a Sunday.

LENGTH : Minimum 1 week Home Lessons (length unlimited).

DISCOUNT: Book more than one week one-to-one course and save 152 EUR per week booked with Nacel!

ACCOMMODATION : Teacher's family, full board.
Malta is a small and densely populated island nation consisting of an archipelago of seven islands in the middle of the Mediterranean Sea.
The Republic of Malta is an archipelago of three islands. Malta, Gozo and Comino. It is situated in the centre of the Mediterranean, (58 miles from Sicily, 180 miles from Libya).
The country's official languages are Maltese and English. Only the three largest islands Malta Island (Malta), Gozo (G?awdex), and Comino (Kemmuna) are inhabited. The smaller islands, such as Filfla, Cominotto and the Islands of St. Paul are uninhabited. Numerous bays along the indented coastline of the islands provide good harbours. The landscape is characterised by low hills with terraced fields.
Malta gained independence from the United Kingdom in 1964 and became a republic in 1974.
AREA: 316 sq km
CLIMATE: Mediterranean; mild, rainy winters; hot, dry summers
POPULATION: 400,214 (July 2006 est.)
RELIGIONS: Roman Catholic 98%
LANGUAGES: Maltese (official), English (official)
GOVERNMENT TYPE: Republic
CAPITAL: Valletta
CURRENCY: Maltese Lira
NATIONAL HOLIDAY: Independence Day, 21 September (1964)
GDP PER CAPITA (purchasing power parity): $19,700 (2005 est.)
France = $29,600 (2005 est.)
USA = $41,600 (2005 est.)
China = $6,800 (2005 est.)
Bresil = $8,300 (2005 est.)
Book our Home lessons in Malta. If you wish to learn English quickly and efficiently, with your own private teacher, our home lessons in Malta are the right choice for you to make!