There is no doubt that English is currently the universal language. You can improve this language within a few days with Private English Courses in Ireland!
Ireland is a country that offers many opportunities to students who want to learn English or improve their English speaking and writing skills. It is easy to meet students and professionals from all over the world in Dublin! Live English in real in Dublin! This is a real program of English immersion and courses in Ireland.
Live and study in your English teacher's home with Nacel in Dublin! Get one-to-one English lessons from a native speaker for 15, 20 or 25 hours a week! During your free time, you can visit Dublin or do other activities to practise your English. You can even travel with a friend and benefit from a discount!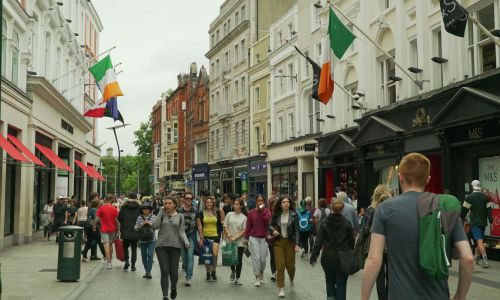 From 16 to 99 years old
Language : English
Length : From 1 to 50 weeks
Price from :

1175 EUR
Nacel Home Lessons Ireland highlights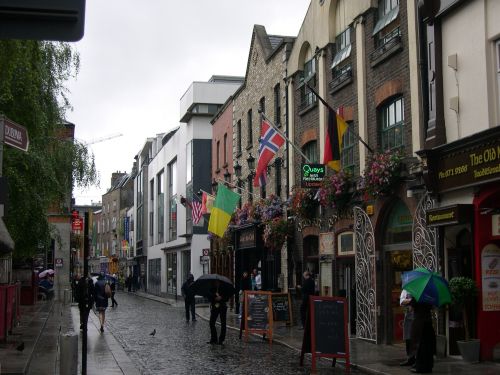 Living in the teacher's home and getting private one to one English lessons is the only language learning system which prevents the student from speaking his/her mother tongue after class and thus destroying a great part of what he/she has learnt. The home lessons in Ireland are the whole key to rapid learning of the English language. During their home lessons in Ireland, students will have the unique opportunity to be in a full English immersion experience, to live with and be individually taught by their own private teacher. This English immersion in Ireland is very intensive, and will allow you to improve quickly your English skills.

COURSE METHODOLOGY
Learn at your teacher's home! During the home lessons program, each student is hosted by a private native teacher, all around Ireland. This teacher has a further education diploma which might not be only languages. The methodology used during the Home Lessons in Ireland is always supervised by a local coordinator. The one-to-one Home Lessons in Ireland will cover the 4 basic skills of the language learning process : oral and written comprehension, oral and written expression. Because the teacher is also in charge of the accommodation, the Home Lessons in Ireland program offers the unique opportunity of a full integration. The minimum level required is intermediate. The student should indicate his/her level in the language studied when he books his home lessons in Ireland.

ONE-TO-ONE LANGUAGE COURSES
During the home lessons in Ireland program, the teacher gives 15, 20 or 25 hours of private one-to-one tuition according to the student's choice. The timetable of the Home Lessons will be organized by the teacher.

DISCOUNT Duo option : we can offer a "duo" option giving two students the opportunity to share the one-to-one experience for a discounted price. The two students should have the same level and motivations.
LOCATION : Our home lessons in Ireland take place in many beautiful and famous cities: Learn English in dublin, learn English in Cork, learn English in Galway, learn English in Limerick! Wherever you will go in Ireland, you will be able to do many activities and sightseeing once there.

AGE : From 16 years old on arrival.

DATES : All year long. The student must arrive and leave on a Sunday.

LENGTH : Minimum 1 week Home Lessons (length unlimited).

DISCOUNT: Book more than one week one-to-one course and save 150 EUR per week booked with Nacel!

ACCOMMODATION : Teacher's family, full board.
Ireland (Irish: Éire) is the third largest island in Europe. It lies in between the Atlantic Ocean and the Irish Sea. Celtic tribes arrived on the island between 600-150 B.C. Invasions by Norsemen that began in the late 8th century were finally ended when King Brian defeated the Danes in 1014. Ireland's least arable land lies in the south-western and western counties. These areas are largely spectacularly mountainous and rocky, with beautiful green vistas.
Ireland is divided into 4 provinces and 26 counties. Agricultural lowlands form most of the interior, which is broken in places with low hills and includes considerable areas of bog and numerous lakes. There are coastal mountains to the west, rising to over 1,000m in places. Nearly a third of the population live in Dublin. Other major cities include Cork, Galway and Limerick.
AREA: 70,282 sq. km
CLIMATE: Temperate maritime; modified by North Atlantic Current; mild winters, cool summers; consistently humid; overcast about half the time
POPULATION: 4.2 million
RELIGIONS: Roman Catholic 88.4%, Church of Ireland 3%, other Christian 1.6%, other 1.5%, unspecified 2%, none 3.5% (2002 census)
LANGUAGES: English (official) is the language generally used, Irish (official) (Gaelic or Gaeilge) spoken mainly in areas located along the western seaboard
GOVERNMENT TYPE: Republic, parliamentary democracy
CAPITAL: Dublin
CURRENCY: Euro
NATIONAL HOLIDAY: Saint Patrick's Day, 17 March
GDP PER CAPITA (purchasing power parity): $41,100 (2005 est.)
France = $29,600 (2005 est.)
USA = $41,600 (2005 est.)
China = $6,800 (2005 est.)
Bresil = $8,300 (2005 est.)
Book our Home lessons in Ireland. If you wish to learn English quickly and efficiently, with your own private teacher, our home lessons in Ireland are the right choice for you to make!